Passing Benidorm on our way to Alicante - Old nice memories

Sans Peur
Grete & Fred Vithen
Tue 29 Aug 2017 11:40
38 29 57N 00 07 55W  Benidorm  1975
Working as a fitness guide and tour leader for the Swedish tour operator Scandinavian Touring.
A young Fred, me, to the left together with Torben from Spies on our way for a dive at Isla de Benidorm.
The area around the island was protected and the marine life just amazing.
Those where the days ...
A trip to Benorm at that time would cost you as little as 30 Euros/person half pension (yes 30).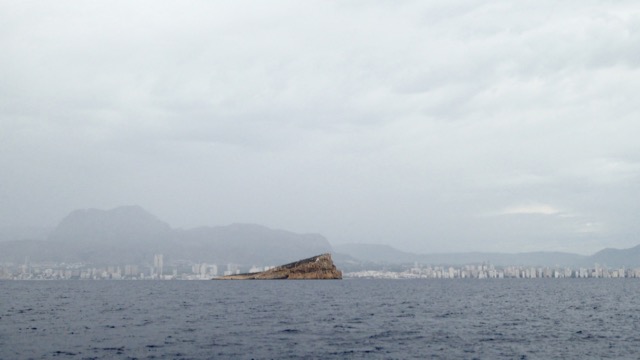 This is just now. It has been a rainy day so far. 

​

---