Back on track again

Sans Peur
Grete & Fred Vithen
Thu 19 Jan 2017 20:11
19 of January 20017
The day before "The Trump" the "Twitter Trump" hope he will not use so much time on Twitter when President of the United States. 
Anyway, it has been a beautiful day, sunny and no cold winds. The marina is alive again, people pups up from " down under" and start some small works on their boats or just enjoing the sun.

​Life is comming back!
Nice walk to Lidl, everytime we take a walk here i Licata we find new things. Today we found a taylor and a shoemaker which we really need for the moment.
And today as well the train had to pass through the town, every day, around ten o'clock. That  schould'nt be a big problem but the thing is that the italiens don't know anything about trains so it always make such a mess because they stop the trafic twenty minutes before the train arrives. That means the whole town is filled up with cars and motorbikes using their horns and arguing with each others.
Back on the boat we made a nice omelet with fresh Funghi Pioppini. They look beautiful and tastes very, very nice.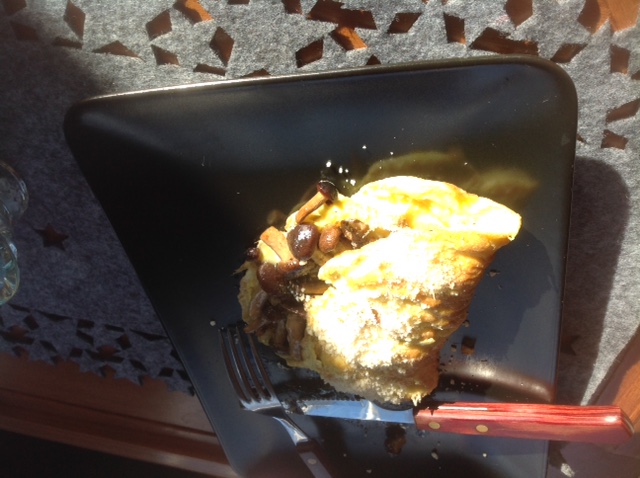 ​Christmas and New Year are still "under construction"!!!!!!
Problem with our heatig system!! Now when we we need it the most! Dam it!!
Spareparts have been ordered and installed, still not working! New part are ordered and will arrive in some days. 
We might as well chance all parts so it will work well in the future. We will need it when we are at the east coast of the US.
---