Lanzarote, a Volcanic experience

Sans Peur
Grete & Fred Vithen
Sat 18 Nov 2017 11:03
10-18 November Marina Rubicon, Lanzarote  28 51 25N 13 48 54W
Our base for exploring this nature wise spectacular island.
We rented a car and went all over the island. 
​The whole hilly island is basically covered in black lava and old volcanos.
​
​At the very North, Mirador del Rio, overlooking La Gracious.

​​
You wouldn't believe it but they actually grow wine in these very dry harsh conditions.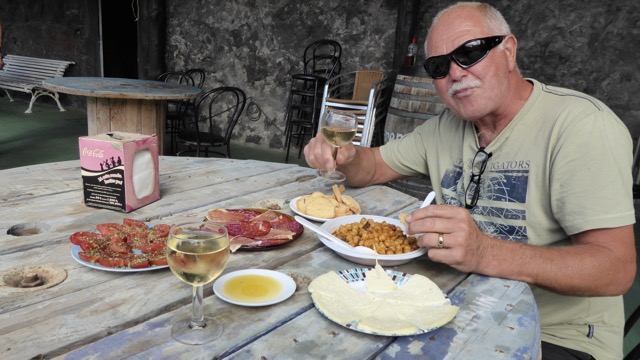 ​​Tapas and local wine.
Wikipedia:
The 
vineyards
 of 
La Gería
, 
Lanzarote
DO
 wine region, are a protected area. Single vines are planted in pits 4–5 metres (13–16 feet) wide and 2–3 metres (6 feet 7 inches–9 feet 10 inches) deep, with small stone walls around each pit. This agricultural technique is designed to harvest rainfall and overnight dew and to protect the plants from the winds.
​The famous Papagayo Beach.
This house belonged once to Omar Sharif and was design by the iconic architect, 
César Manrique.
Our good old friends from Sweden, Karin and Lars, met up.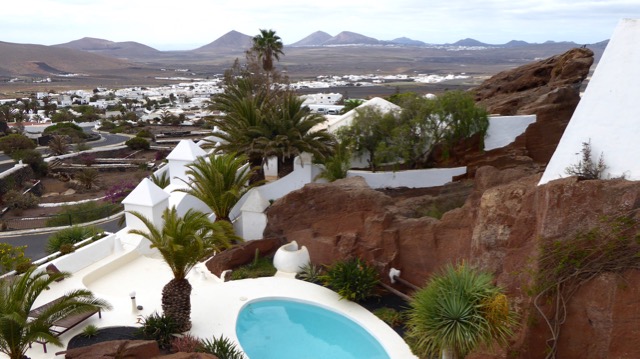 ​
​
​
---