Nisos Leros, Lakki

Sans Peur
Grete & Fred Vithen
Fri 15 Jul 2022 14:54
37 07 61 N 26 50 86 E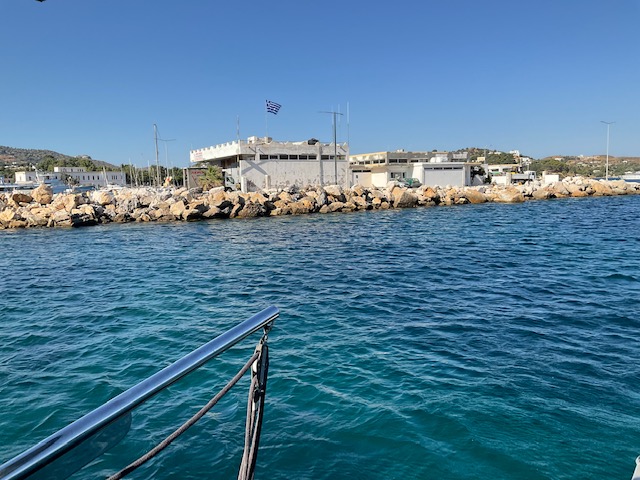 At anchor in "Pizza Bay". Nice protected but with a nice breeze, so far…
The pizza place looks closed. We hope they will open up tonight.



This bay is a former Italien Navel Base.
A lots of deco buildings from that time. Some of the building were used as mental hospitals. That gave the island the reputation as a "Devils Island".
Some say it is the weirdest island in Greece? We agree! But happy to be here.




We made a reservation in the marina. But, no no too many boats!!
Tomorrow, if the weather allows us, we will go to the island Lipsi, three hours from here.
---