Shipwreck Beach - Zakynthos

Sans Peur
Grete & Fred Vithen
Sun 7 Aug 2016 06:48
37 54 32N 20 42 48E Agios Nikolaus, Zakynthos 6-8/8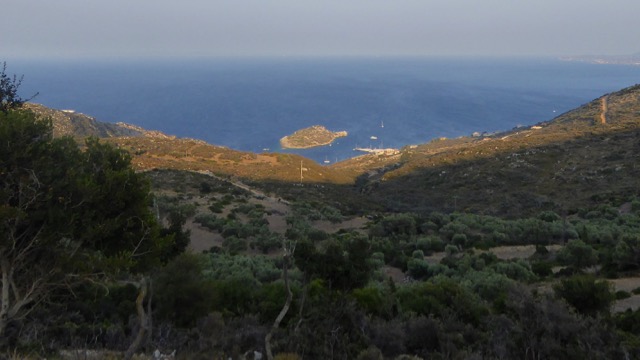 ​The famous 
Shipwreck Beach is about 10 km:s away. On recommendation we choose to set off with a scooter to watch the sunset there. Should be spectacular, and it was.
At this time of the day all charter boats are gone and the beach is deserted.

This is next day. Different story. Busy, busy.
Wikipedia
Navagio
, or 
Shipwreck Beach
, is an exposed cove, sometimes referred to as "Smugglers Cove", on the coast of 
Zakynthos
, in the 
Ionian Islands
 of 
Greece
. Navagio Beach was originally known as Agios Georgios. On October 2, 1980, a freightliner, the 
MV Panagiotis
, ran aground in the waters around Zakynthos Island right on Navagio Beach after stormy weather and bad visibility. Many people falsely claim the ship was smuggling contraband cigarettes, wine and women. Although and recently, MV "PANAGIOTIS" Captain 
released the real story about what happened. The ship was abandoned and still rests buried in white sandy dunes of the beach that now holds the famous nickname Navagio Beach (Shipwreck beach).
Navagio is located on the north-west shore of Zakynthos (Zante). The area is defined by its sheer limestone cliffs, white sand beaches, and clear blue water, which attract thousands of tourists yearly. The strip of beach is accessed only by boat. Regular tours to the beach depart from 
Porto Vromi
 to the south, and from 
Agios Nikolaos
 and 
Cape Skinari
 to the north-east. Boats also arrive from the harbour of 
Zakynthos city
.
---