Medana Bay Marina, Lombok

Sans Peur
Grete & Fred Vithen
Thu 28 Oct 2021 23:52
Medana Bay Marina - At a mooring bouy  08 21 74S 116 07 75E
On our way to the marina along the coast of Lombok island.
Safe at a mooring buoy. A small cozy marina with incredible nice staff and a cafe/rest Sailfish where we 
could have some tasty Indonesian food at very low prices plus a lot of Bintang (the local beer).
It's really nice to have a place where you can get together and socialise.
A hard working local fishermen.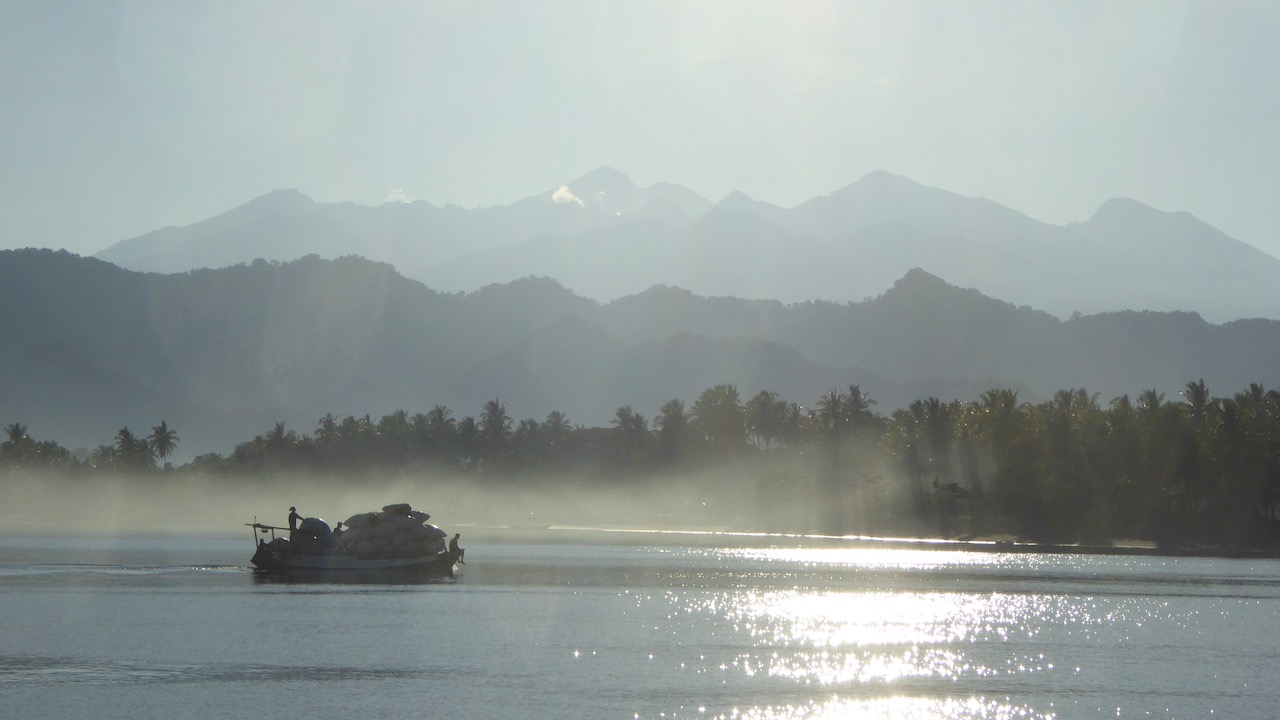 We managed to fill up disel. A lot of labor involved.
They also cleaned our "green" hull without to much effort. Took less than an hour for them.
Makes a great deal speed wise. At least a knot faster now.
We where happy and they where happy to earn some extra money.

There was also a outboard engine guru who fixed our outboard engine. He cleaned and tuned the 
carburetor. Works like a dream now. Like new.
---