Whale watching in the Med!

Sans Peur
Grete & Fred Vithen
Fri 5 Aug 2016 12:00
37 47 09N 20 54 11E  Zakynthos
I (Grete) saw a whale on the way from Katakolon to Zakynthos!!
Unfortunately I do'nt have any pictures because I was so surprised.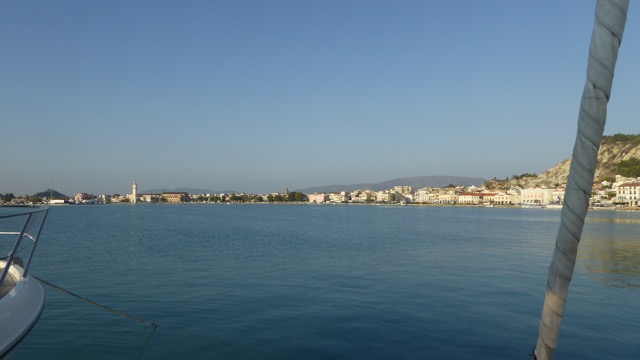 ​
Zakynthos...what shall I say? It is very hot in the marina. Busses, people scooters, cars are passing our stern day and night. 
We are a bit disapointed. Imagine how happy we are for our AC in the mastercabine.
---