How did it end up like it did

Sans Peur
Grete & Fred Vithen
Wed 30 Apr 2014 14:00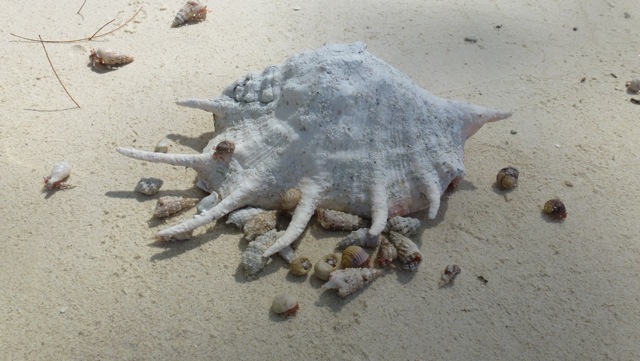 Diving, Windsurfing .... water, water, water .... Maldives 1980.
We crewed on Jacoba Catharina 55 and sailed around the paradise virgin islands and archipelagos of this fantastic island kingdom.
A seed was growing.
Renting a boat in Australia seemed to be a thrilling idea. Sailing certificate needed. We took a course in Limhamn, Sweden, and scared the hell out of a few boat owners while sailing into the harbour.
A trip on the canals from Port St Louis du Rhone (close to Marseille), through Europe, was another exciting new experience. Europe is probably the best place on earth.
A serious beautiful sailing experience in the Med including Libya (Khadaffi was still around) was triggering the need for more.
After retiring at 110 years (together) we decided to give the "sailing" (we like all kind of waters) way of living a fare chance.
5 months on the canals from The Med to Black Sea. What a joyful trip. And then sailing the Eagan Sea. Incredible. How many mind wobling places does exist!? There is no end, it seems.
The Med, Red Sea, Indian Ocean .... From Marmaris to Chagos (BIOT). Turkey, Cyprus, Lebanon, Israel, Egypt, Eritrea, Jemen, Oman, Dubai, India, Maldives and Chagos. This was serious long term sailing. And we loved it.
After five years as vagabonds, travelling Planet Earth (more accurate would be "Planet Water") we run into Lasse on Dawnbreaker, Kanter 64. He on his way (after a visiting to Antarctica) sailing from Puerto Mont, Chile, to Easter Islands.
At that point we where in Mexico heading to Cuba and Central America. Perfect skipper and wonderful ship. Change of planes, we fly out to Easter Island. Spend the next 8 months exploring and crossing South Pacific. What an incredible time we had.
Now we are ready and eager for our own challenge.
Sans Puer (Without Fear) will take us anywhere anytime.
Skål (Old bold Viking saying, and we are proud Danish, Grete, and Swedish, Fred.)!
---