Exploring and enjoying Madeira

Sans Peur
Grete & Fred Vithen
Sun 15 Oct 2017 13:24
We took the cable car, a 3,7 km long ride, from old town centre to the little village Monte with a spectacular view of Funchal and the surroundings.
This is the famous 2 km sledge ride. Looked a bit to touristic for us.
We choose to walk all the way down back to Funchal instead. It took a couple of hours. Nice.
But jesus, our legs are soar now.
City centre. Plenty of well restored historical buildings, narrow cobbled alleys ... great atmosphere for just strolling around.
There is about 275' inhabitants on the island, ca 20 x  50 km. 110' of them are living in the capital, Funchal.
Curral de Freiras, a small village nicely located in-inbeetween the mountain ridges. . Local, a bit scary, bus ride on narrow steep (very) road.
Again ... a new experience. A cafe solo/expresso served with a cinnamon bar. Actually tasting perfect after tasty BBQ meal.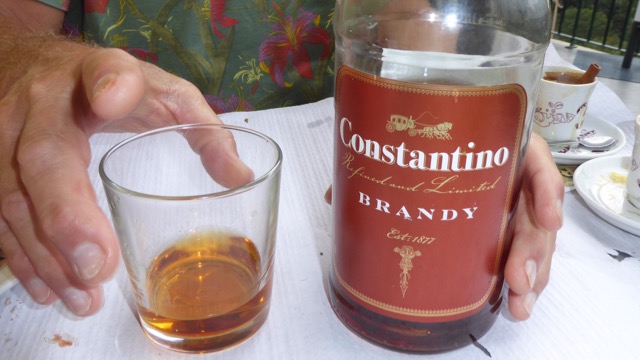 On top of that we had a local Madeiran Conac/Brandy. Perfect! 
We actually bought right on the spot, in the restaurang, a whole bottle (15 Euros, a bargain.)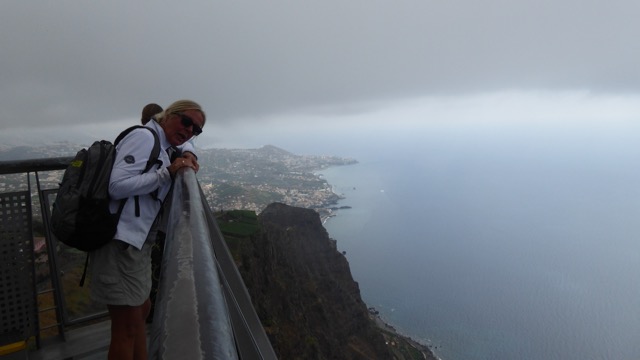 A visit to Cabo Giro is a must. This glass "balcony" is situated 580 m above sea level.
The little fishing village Camara de Lobos.

​

---