Antifouling

Sans Peur
Grete & Fred Vithen
Sat 4 Jun 2016 05:07
Now that we are on the hard, nice and clean, we might as well do the antifouling. Two days to clean and to put on one layer of antifouling.
A horrible and hard work! Today is Sunday and REST DAY...
There will be BBQ in the afternoon together with the few of us left here in the marina. 
We hope to leave on Friday.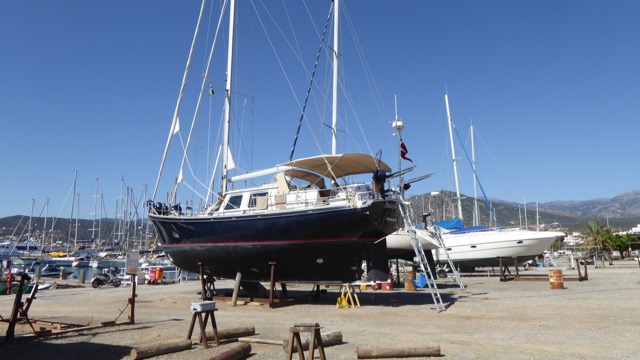 ​What a beauty!

---