Paris, Port de l'Arsenal - De Bastille

Sans Peur
Grete & Fred Vithen
Mon 20 Oct 2014 19:34
48 50 97 N 02 22 04 E - Port de l'Arsenal. Paris

20 October

Thrilling! Today we are "sailing" into the very heart of Paris. Yes we made it. It was our first major goal to be able to moore dead centre in the historical parts of Paris.



The Manhattan of Paris.


Tour Eiffel, and Statue de la Liberte'


This was one of countless historical bridges we passed.


Cultural and history is there everywhere.


Notre Dame the famous cathedral. Situated on the birthplace of Paris.


This is the entrance to our mooring for the next days, 20-25 October.
Another antique lock. But by now we are used to them.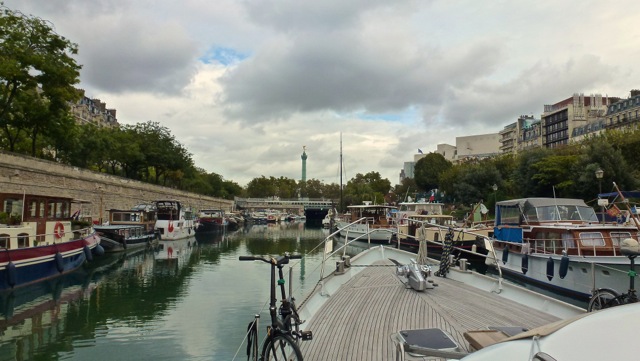 Basille in the background. One of the landmarks in Paris. Good to be here.

---