Australia - Visiting Perth & Karolinas (our oldest daughter) family

Sans Peur
Grete & Fred Vithen
Tue 23 May 2023 12:16
It's a long long journey to get to Perth from Europe. 7 March we left and arrived on the 9th. Stopover in Singapore, horrible place.
We spend 3 weeks together and enjoyed every hour of it. 
A lot of aussie outback activities, wine tastings in the Margot River area and of course a lot of lovely BBQs together.
Meat and shrimps are amazing. And there are a lot of pleasant wine at resonable prices.
Sundowner at the fantastic beaches. Now we talk GT.
You need a proper 4x4 to get around, of course.
As said you need a proper car to get around in a safe way.

We did 5 wine tastings at the famous Margot River. In the afternoon we went to a local bar and had a bier.
Enough of wine.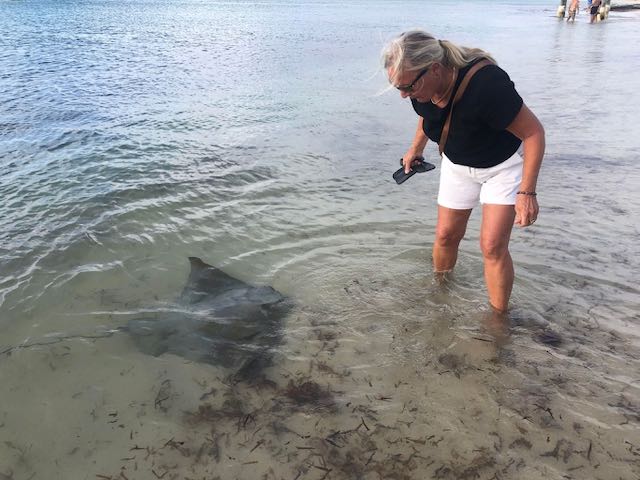 Different kind of sting rays everywhere. This was a small one.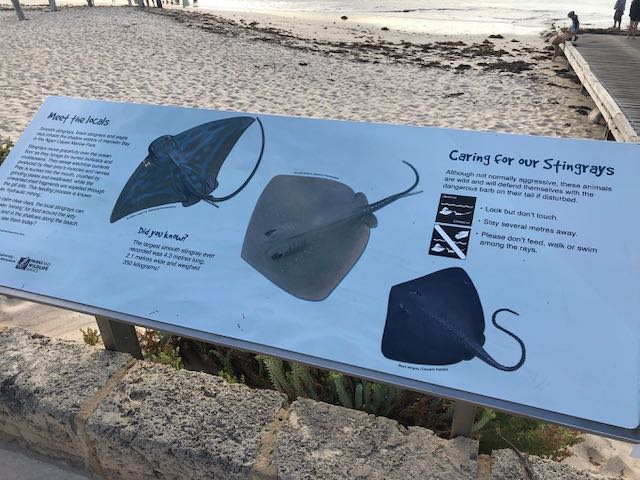 This Hilux works like a dream on the sandy beach and crossing the sand dunes. Aussies love this kind of wild travelling.
But you need a skilled "captain" to handle it. Victor did a great job.
Yes. You spend a lot of time on the lovely beaches.

Sundowner. So good to be with the Aussie family!

Thank you Felix he's 6)! 

BBQ time at "home".

---