Magnetic Island - Nice beach atmosphere - Climate so much more sailor friendly

Sans Peur
Grete & Fred Vithen
Sun 15 Aug 2021 06:44
Magnetic Island, Horseshoe Bay, at anchor  19 63 87S 146 51 60E

It's really nice to be here, again.
At this time of the year weather is just perfect. 
On top of that people are really socialising. The street front bars, cafe's and restaurants are crowded with smiling people.
8-13 August 682 Nm, 102 hours sailing basically in one row, only 4 hours motoring. This is what sailing should be about.
A bit rough sometimes. But sailing with the wind is easier. And "the trade winds" is blowing us with great speed towards North now.
The "Ocean" here when it comes to Australia is very nasty and unpredictable. Trying to sleep during the night is often unpleasant rocknroll.
Swell and waves are sometime making your life onboard miserable and uncomfortable least to say. 
You really need a to know what you are doing and you need a well equipped yacht. In order to stay safe.
And the weather predictions are never accurate. That means you have to be very well prepared for anything.
Sometimes it's better and quite often worse. 
We have little problems with strong winds.
But the way "ocean" behaves is sometimes very hard to endure. Even after so many ocean crossings and miles at sea.
A bit better now inside the Barrier Reef.
Anyway tomorrow we will continue sailing North.
This is our plan for the coming days. 290 Nm, 4 anchoriddges, and then a marina at Port Douglas.
Just day sails. Makes life so much easier. We will enjoy it. 
People in Australia now are starting to towns because of Covid. This means we will not visit Townsville or Cairns this time.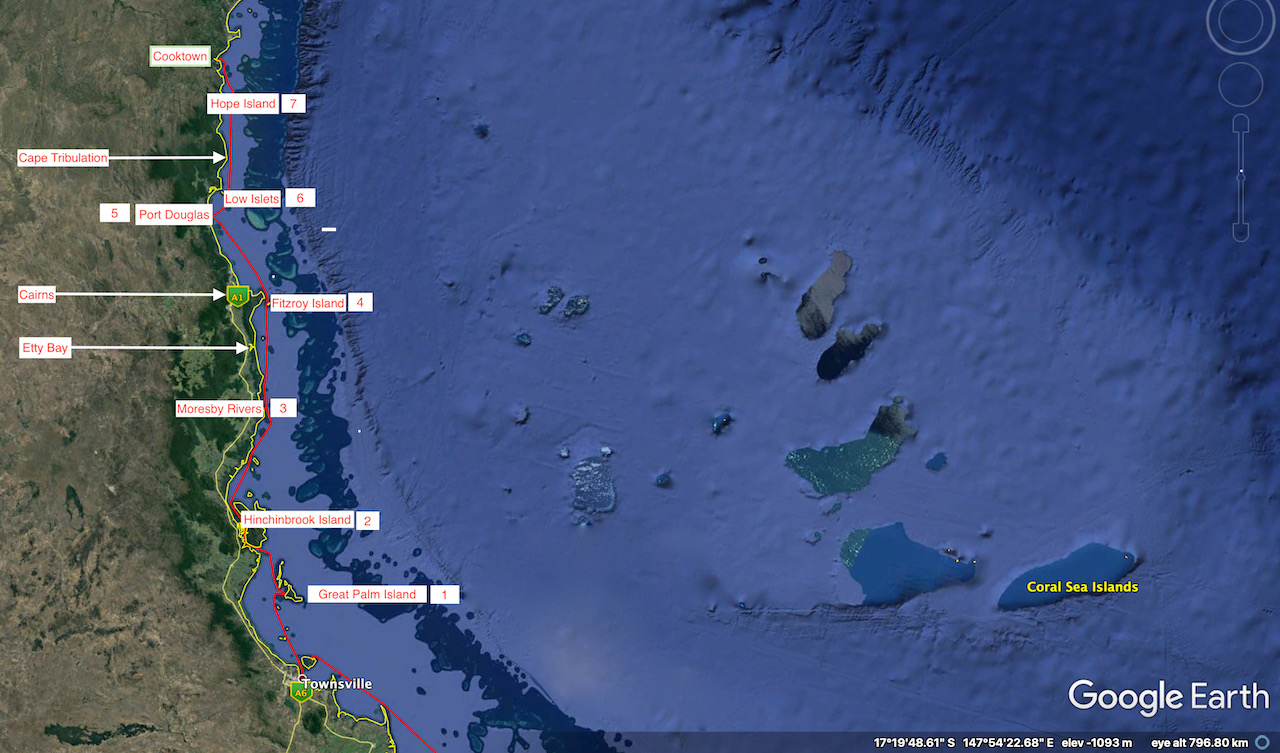 ---