Santorini - A very special place (photos)

Sans Peur
Grete & Fred Vithen
Thu 10 Sep 2015 19:46
Santorini is essentially what remains after an enormous volcanic eruption that destroyed the earliest settlements on a formerly single island, and created the current caldera. A giant central, rectangular lagoon,
​with ​
steep cliffs on three sides. 
​T​
here is a fisherman harbour at Vlychada, on the southwestern coast
​, that's where we are moored at the moment.
​
The capital, 
Fira
, clings to the top of the cliff looking down on the lagoon.
It is the most active volcanic centre in the South Aegean Volcanic Arc, though what remains today is chiefly a water-filled caldera.
The island is the site of one of the largest
volcanic eruptions
in recorded history.
 The Thera eruption is the source of the legend of
Atlantis
.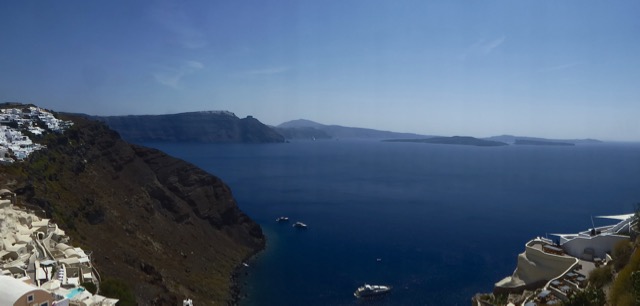 ​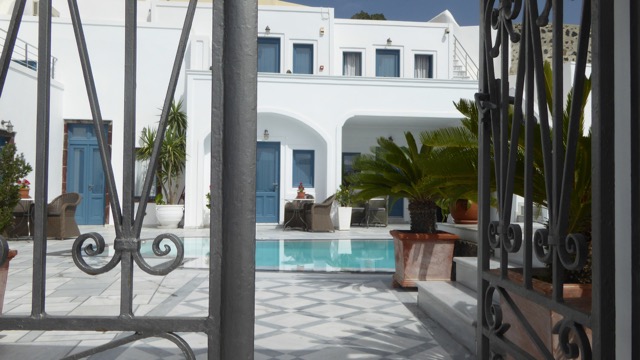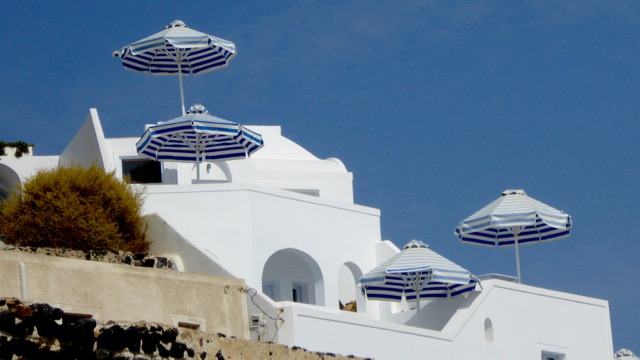 ​
​
---