Busy getting Sans Peur ready for take off

Sans Peur
Grete & Fred Vithen
Sat 21 May 2016 18:07
Pandellis, our local stainless steel crafts, men has been busy making 316 steel parts for us. Improving and reinforcing our precious teak deck. 
​Heavy duty items added. Safer, less tear on the mooring lines and saying the teak. Sika 290 DC might be a perfect marine product ... but the mess

working with this sticky black stuff. Oh my,  oh my ...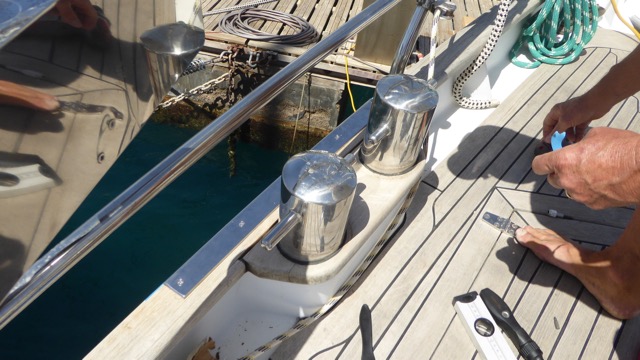 OK. That 50 Euro plate looks nice and will make our lives easier handling the ropes in the future.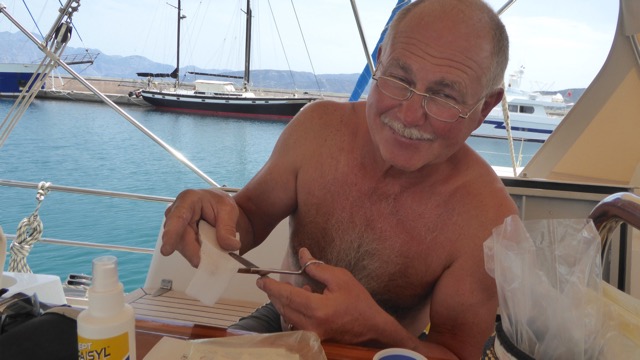 Clumsy but happy with todays works. Only minor wounds.
Some gluing here and there, polyurethane. Another good but sticky messy thing to work with.
Two of the bolts broke when we took them out. Another tricky mess. You definitely not need sudoku to massage your brain while maintaining your yacht.
Steel and aluminium together, means problem when not mounted properly.
Here at the entrance there will be a custom made piece of mirror steel.
​

---