Nessebar, Bulgaria - A most beautiful day on the Black, friendly, Sea

Sans Peur
Grete & Fred Vithen
Tue 7 Jul 2015 19:54
42 39 28N 27 43 76E  Nessebar 7-8 July
We are sailing, and everything just works
No big seas today. Just a lot of sun.
Grete prepared a delicious sallad, just what we needed.
Entering the bay of Nessebar,
Moored just in front of Old Nessebar. Charming but ... also incredible touristic.
Not a fancy marina but still perfect. Even dolphins in the bay.
It's not much clothes we use for the time being ... but still sometimes we need to some laundry.
Workes fine and in this climate dries in no time.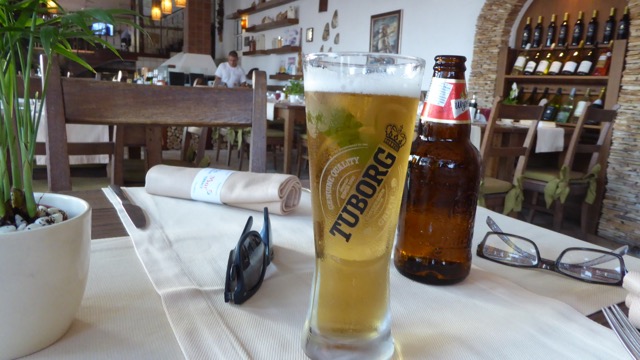 After some super hot hours it's really easy to drown a couple of these. Skål!
​

---