Telascica Nature Park

Sans Peur
Grete & Fred Vithen
Mon 3 Jul 2017 08:18
43 53 09N 15 44 62E  At anchor 2-3 July, Telascica Nature Park
It was a long very windy day, most of the time 35 to +40 knots of wind. In the nose of course.
At 1200 rpm we made 3,5 knots, normally 5,5. At 1600 we made about 5. 31 Nm to cover so it took some time.
We are very well protected in the cockpit from wind and spray and the sun was out.
We had to pay 380 kuna (50 Euro) just to anchor. Was it worth it ... hum ... don't think so.
It's all about trees it seems because the little they have left is like a treasure for them. 
Over the time they managed to chop down everything and then probably goats did the rest.
These are the famous cliffs. Nice ... but again compared to Dover, Denmark, Malta ...
Very bare and harsh landscape.
And basically all the islands we passed today look the same.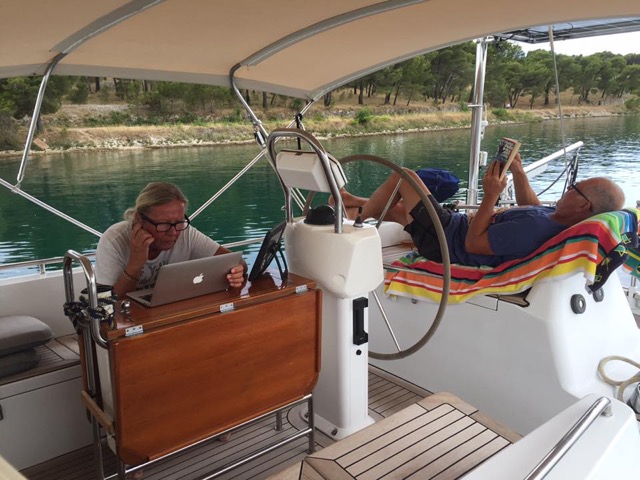 Hard working crew.
​
---