Skala Astipalaia, The Dodecanese

Sans Peur
Grete & Fred Vithen
Sat 25 Jun 2016 06:37
36:32.86N 26:21.27E 
24 June, 40 Nm
We leave at first light Nisyros for Astipalaia. This will be a new experience for us.
Approaching the port after a windy day at sea, 9 hours with strong wind (the wind in the nose of course).
Feels like a major work out pass. After 7 hours of tough sailing we let Mr Perkins take over and took a straight course.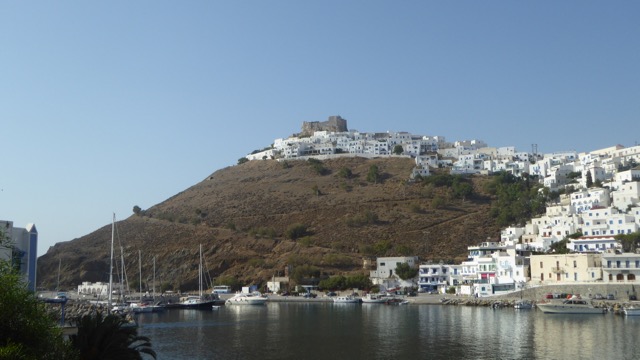 Cozy village with the chora (old town) overlooking the marina.
​

​

---