Havanna, Cuba

Sans Peur
Grete & Fred Vithen
Tue 19 Jun 2018 16:44
Havanna 17-19 June
There is ca 11 million Cubans, 2,5 million lives in Habanna.
We took the hop on bus, 2 hour round trip. Realising that the part we would like is the old town.
Spain created this town 500 years ago. And there are still a lot of old fantastic buildings standing.
If you are in Havanna you just must visit La Floridita. An iconic bar in the centre of old town.
On our way home to our case in Havanna. 
Normally we never have cocktails but this Daiquiri was extra ordinary nice.
Yes this was Hemmingways favourite water hole in Habanna.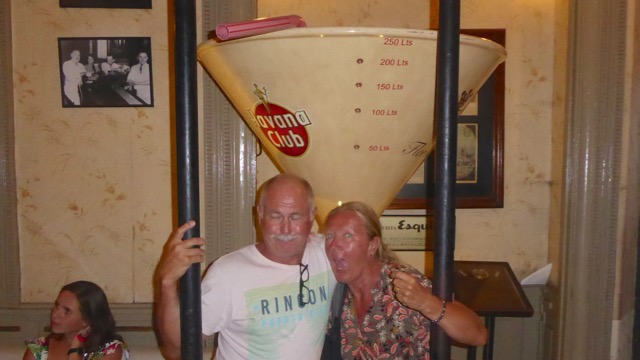 It's all about rom on this island. Nice taste and very affordable.
Odd place. Voodoo african street. Not to scary, just touristic.
Do it yourself. Mix your Cuba Libre. There is rom, cuba coke, lime juice and a slice of lime.
Beautiful vintage cars all over the place.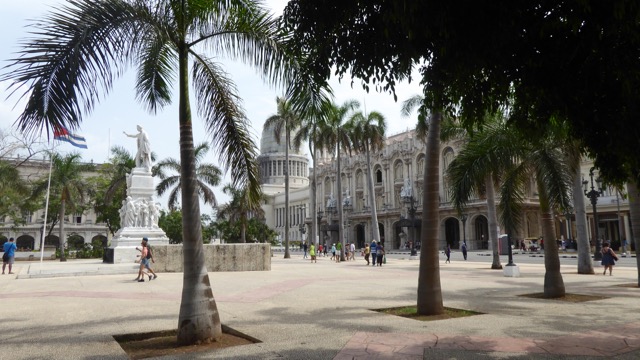 Capitol Havanna.
There is no way you won't see Che Guevara. He's iconic face is still shown every where.
Yes it seems that the Cubans very much live in the past.
A booring liberation monument.
We are done with Cuba now.
​
---