Siracusa, Sicilia

Sans Peur
Grete & Fred Vithen
Sat 1 Oct 2016 06:15
37 03 55N 15 17 19E Siracusa 
​​
​Santa Lucia. ​
For some strange reason
​she​
 is the origion of a Swedish (13 December) winter celebration ... which no
​w​
a days are totally out of control.
Meaning ... youngsters celebrating (really) getting drunk and behaving like totally maniacs. Why? And how did this idiotic celebration
​occur​
?
Anyhow. We like Italia and Sicilia. This is the sign of this region.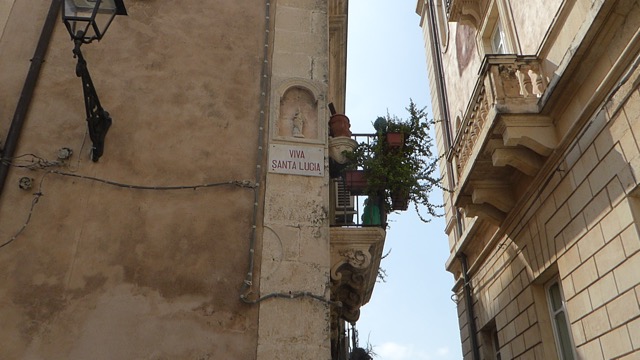 We had a serious lunch break ... 
​Fresh sea urchins sold at the local fish market.​
​Swordfish.​ 
​Old town Siracusa called Ortigia.​ We are anchored in the bay and this is our view.
​Etna. We passed the volcano on our way from Taormina to Siracusa.​
​Poor flying fish, managed to end up on the roof during the night.
​
---