Driving Around Langkawi - Part 4 Parasailing from the beach at Cenang

Sea Mist > Sold to New Owners July 2016
John and Cheryl Ellsworth
Wed 8 Jul 2015 01:07
Around Langkawi in the Afternoon
We went to Cenang Beach for lunch as we were looking for stinger suits. We had a quick bite at McDonalds and were on our way again.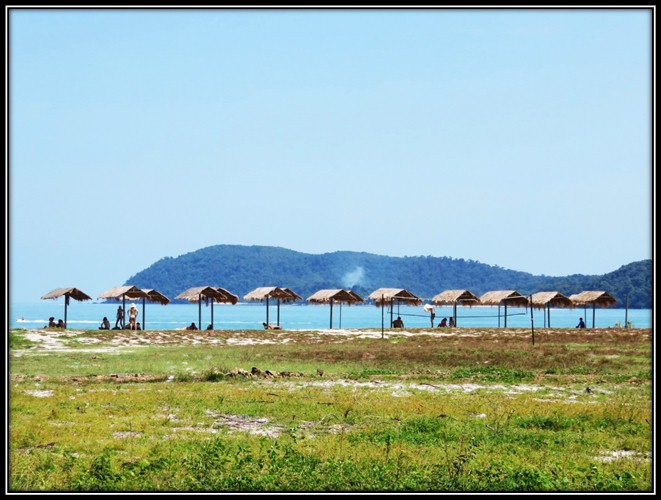 We wondered first of all why the huts and what were they looking at.
Parasailing!
All you need are parasails some booths and you are in business.
We watched this guy go up, it happens very fast, the boat driver looks back sees he is in the harness and he is off, no spotters in the boats…
He is ready with his controller behind him, he has to steer the parasail away from trees and lines and get him back down.
They are up but his controller still isn't in his harness just holding on with his hands and his feet are stepping on the harness.
Now he is getting into the harness, this is a very short ride about 10 minutes, so these controllers for want of a better name are in great shape, going up and down and controlling the parasail all day long!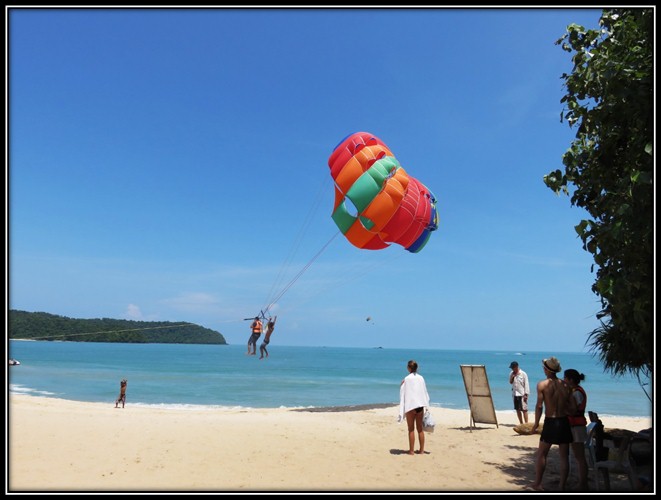 Here is another parasail coming in for a landing.
This is an apt name for the type of parasailing they do here. They had a perfect day, sunny with no winds.
---