Photos - Being "Tourists" on Langkawi

Sea Mist > Sold to New Owners July 2016
John and Cheryl Ellsworth
Thu 10 Jan 2013 03:38
<![if !vml]>
<![endif]>
We decided it was time to take in more of the sites around Langkawi. We rented a car from Mr. Dim; he certainly gets to know the yachters as it is very inexpensive to rent a car for the day, RM 40 (or $13) for the day, the petrol costs about RM20 for the day. We had many stops before we started our tour day and finally we headed up to Gunung Raya, 900 metres above sea level, the highest point in Langkawi and is surrounded by 220 million years of rainforest. We were hoping to get a 360 degree photo shoot and a sunset to die for, but we unfortunately had a cloudy day where the clouds closed in quite rapidly after we arrived and we saw no sunset or much of anything else, we seem to be unlucky with the high mountain sites, this is the second time we have only seen moody clouds and mist over islands. We did enjoy our time at the top of the tower; we were served Chinese tea whilst trying to get that unforgettable photo.
This is called the D'Coconut Hill Resort (soon to be renamed) and this is where we get to go to the tower for another new experience!!!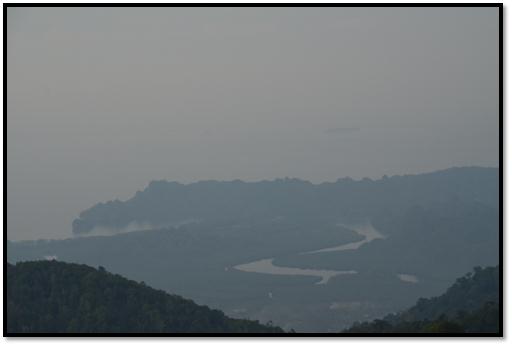 Moody meandering river surrounded by mangroves
Moody Mountains
Yes, this is the sunset trying to peak around the clouds and tower, what a great place for the tower...right where the sun sets!
Lots of spider lilies in the gardens.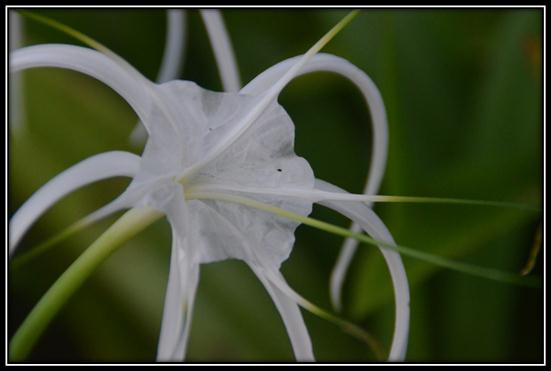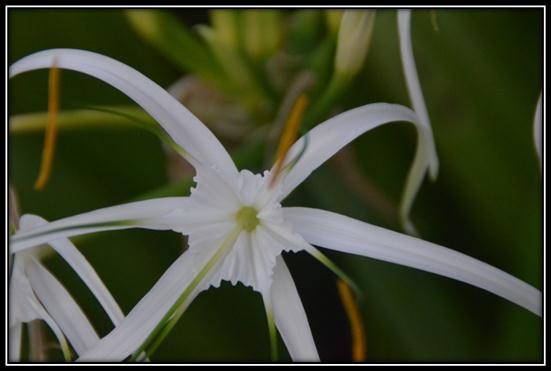 They do look like spiders, very pretty spiders.
Back to Rebak Marina, it is the middle island behind the small islands that look like rocks, moody rocks!
---