Photos - Intro to Langkawi

Sea Mist > Sold to New Owners July 2016
John and Cheryl Ellsworth
Sat 5 Jan 2013 11:45
<![if !vml]>

<![endif]>
Langkawi is an island and the largest town Kuah. We are staying at Rebak Resort Marina, a smaller island about ten minutes away, we get to Langkawi by water taxi.
We took advantage of the tour that was offered by Sail Malaysia. We went up on the cable car; unfortunately the clouds were coming in so we couldn't see Thailand in the distance.
The grounds reminded me of Disney World's Epcot,
We visited the galleria Perdana that houses 2500 gifts from countries around the world given to the former Prime Minister of Malaysia. We just touched on the exhibits, too many to see in too short a time. We looked for a gifty from Canada, but didn't see anything.
At first we thought this might be from Canada, nope, Africa.
Solid Lapis Lazuli water buffalo.
Again solid lapis lazuli to make this sculpture
The designs on the ceilings are Islamic.
The architecture in the various rooms was just as impressive as the gifts he received. There were so many rooms and gifts that we will go back and take our time to view everything, and maybe this time we will find something from Canada.
\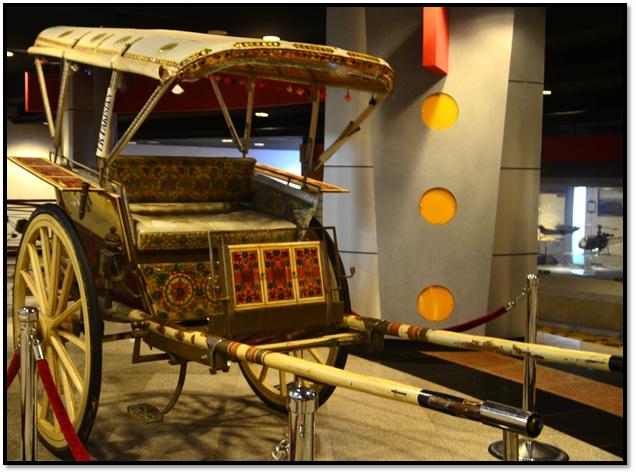 Just what we need to get us back to the boat.
There was a final dinner the night before our tour, the dinner was held at a very nice resort, the evening was a great success.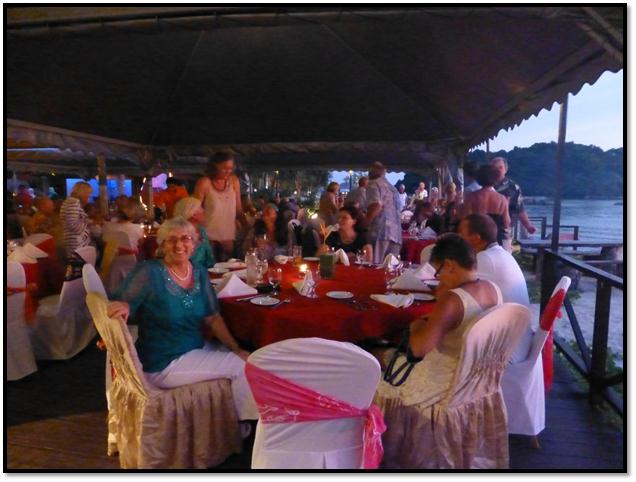 We arrived just in time for the sunset. After dinner we were entertained by Malaysian dancers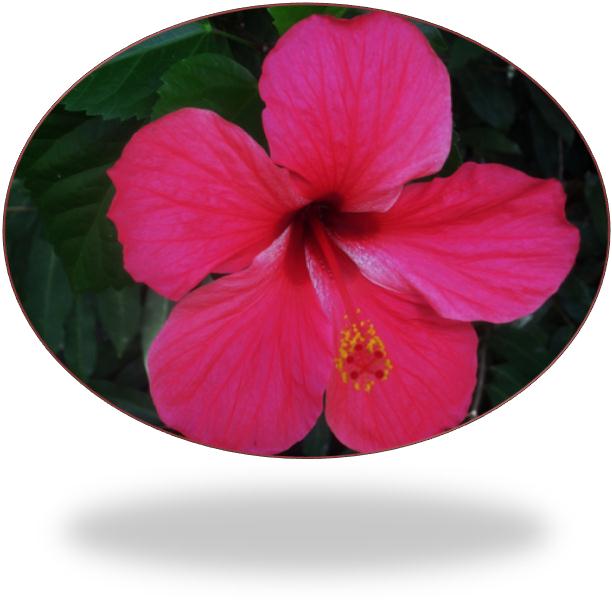 The Hibiscus, the national flower of Malaysia.
---