Photos - Laos: Vientiane - Part 1 ....our last stop before heading home to Sea Mist

Sea Mist > Sold to New Owners July 2016
John and Cheryl Ellsworth
Tue 17 Dec 2013 10:44
Vientiane
We had read about Vientiane and that the French created the city as a hub of Indochina. We saw some vestiges of the French influence, the shuttered villas and lovely, lovely bakeries featuring French Baguettes. The city has a downtown area as well as the waterfront and small streets that take you hopefully to where you want to go, we missed a couple of times as the maps are not accurate, two maps can differ with street names, which can become very confusing. We found a hotel in the heart of the older part of Vientiane with a courtyard and pool, yet we walked a few steps and we were at the intersection of the main streets.
Our hotel.
We wandered the streets of Vientiane without any kind of plan, looking at temples and Pagodas, shops and restaurants, it was time to meander rather than being very specific about which temples to visit.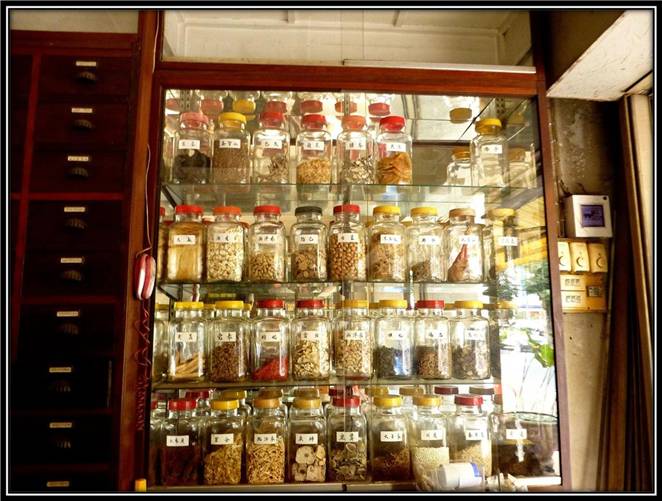 John needed some medicine so we stopped at the Apothecary, there were unguents and dried fungus and plants as well as jars with, I really don't know what was in the jars…don't want to know.
This temple was very simple but quite striking in its simplicity.
This was a very large complex. I don't remember the name of the temple.
They had larger tuk tuks than we were used to and very colourful. They often operate the tuk tuk like a public bus…picking up others along the way to maximize revenue. Until now, in these countries when we hired a tuk tuk it was ours privately…..with one exception…group tuk tuks were common in Chiang Mai.
A shopping mall, not quite what we are used to.
You can still get a hint of some of the French colonial architecture on many of the buildings, but you have to look through the wires.
I got very excited when I saw this building, I think it was because the name was in English.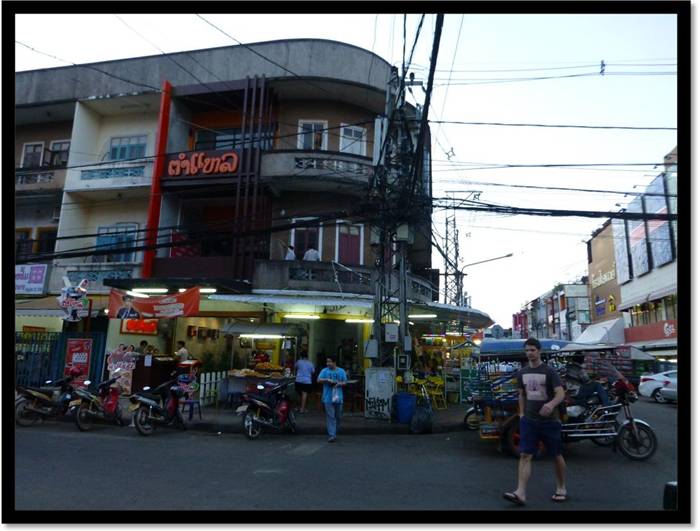 You would think to look at the low wires that maybe they were using streetcars, just lots of wires – we are spoiled with the underground wires, you never have to look at sights like this, plus the large transport trucks in North America would snag them!
The fountain was right around the corner from a restaurant we ate at, the owners had kept the original home so lots of French colonial details.
They had piano keys along the sidewalk.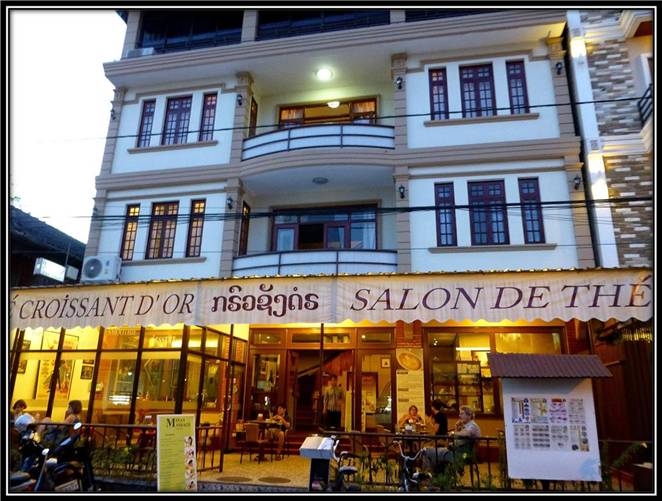 You can tell we are starting to get hungry, I am taking photos of restaurants.
---