Photos of our home base - Rebak Island Resort Marina

Sea Mist > Sold to New Owners July 2016
John and Cheryl Ellsworth
Sat 5 Jan 2013 11:48
<![if !vml]>
<![endif]>
We are going to be here for a long time so we will be talking about the resort facilities etc and this would be a good time to take a quick tour of where we are staying.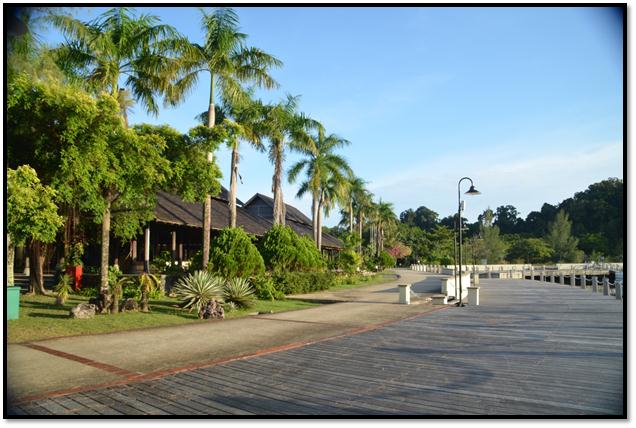 This group of buildings is in front of our dock, Dock D. They call this building SY69.
Looking towards SY69 on D dock.
Side view of SY 69, this is where the toilets, laundry, gym and convenience store are as well.
They have lots of reflecting pools around the building; you can't see the koi fish in this photo.
This takes you to the villas, pool and restaurant, this is at the end of SY 69.
A view of the other islands around us.
Our Happy Hour Shack close to the pool and beach.
The Senari restaurant where we ate Christmas evening.
The pool, we can use all of these facilities!
Walkway around the pool to get to the restaurant and villas.
Villas
Beach
More villas
They have lots of flowering plant around the resort.
One of the many pathways.
The Hornbill. I think this is a male, his eye sort of looks red, they are all around the island, and make lots of noise and love the berry trees. They really are a very unique looking bird with the double bill...
More to come.
---