Photos - Laos: Vientiane - Part 2

Sea Mist > Sold to New Owners July 2016
John and Cheryl Ellsworth
Tue 17 Dec 2013 10:49
It was still too early to go upstairs so we sat on the patio and had a drink and people watched.
A French Colonial original
The owners were very clever, they integrated the newer upstairs without sacrificing the original building.
What a different view from upstairs.
Time for dinner, we haven't had anything to eat since breakfast.
I normally don't take so many photos of a restaurant but I fell in love with the original building.
We found two really good restaurants, the others were okay, but I think it was the ambience created by the two restaurants.
The Spirit House Restaurant is located right across from the Mekong River.
This was a great meet and greet restaurant, lots of travelers and expats living in Vientiane come here. The food was very good but the sunset was even better.
I took this photo just as the sun was starting to set and then about an hour later took the same shot after the sun had set.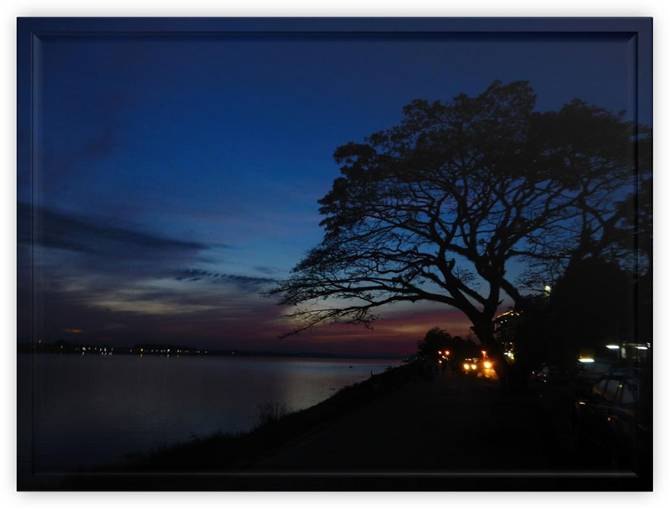 Looking at this photo it is hard to tell the road is straight and not curved.
Mother Nature put on a show for us this night.
Tomorrow we fly back to Langkawi and Rebak Resort Marina to see how Sea Mist has fared without us.
---