Note: Large file of photos > So you can see what we see.....great snorkeling

Sea Mist > Sold to New Owners July 2016
John and Cheryl Ellsworth
Tue 14 Aug 2012 04:37
<![if !vml]>
<![endif]>
We finally are back in the water and enjoying the fantastic soft corals and fish.
This little guy out stared me, I was in his territory.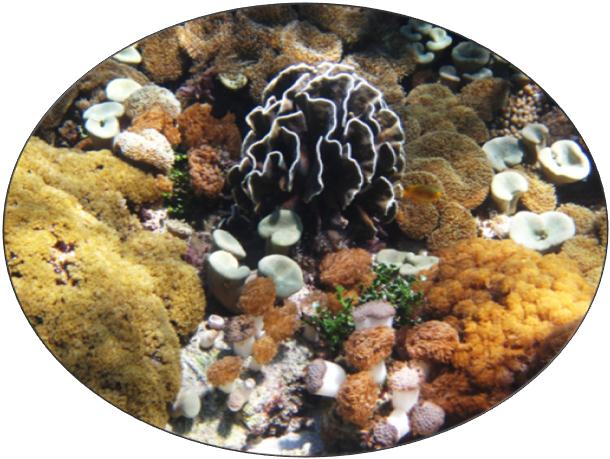 There are so many different corals growing side by side and on top of each other, you wonder how they all survive.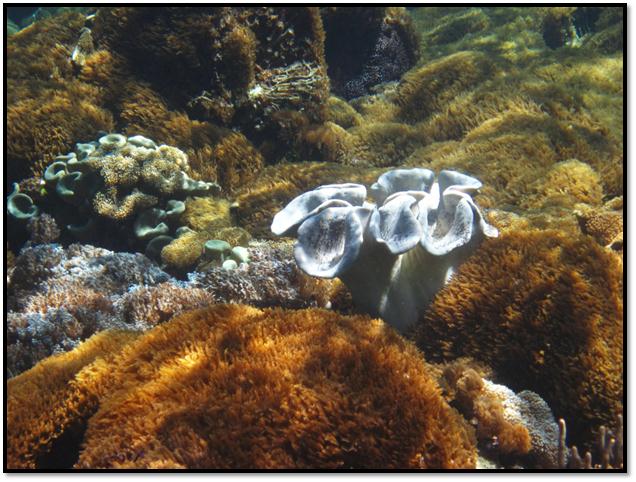 This looks like a loopy flower.
Lots of little fish living off the coral.
I started to sing 'in an octopus' garden by the sea' when I took these photos.
This little hole was used by numerous fish, of course when I took the photo they were gone!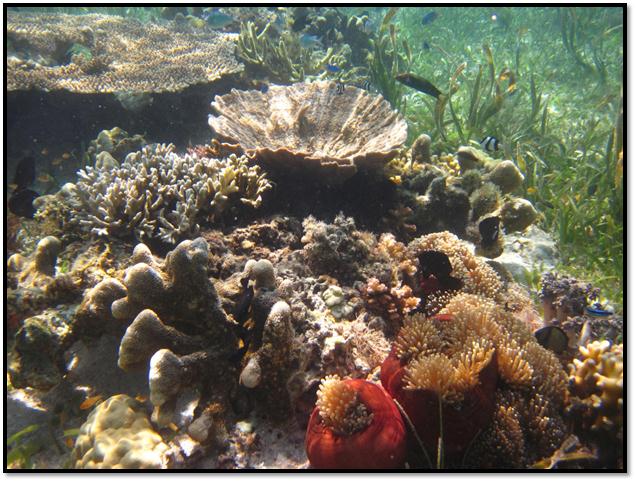 Now I know where the sink designs come from.
These starfish look like someone has dropped blueberries on its arms.
This is the googly eye coral and the clown fish loved playing around the googly eyes...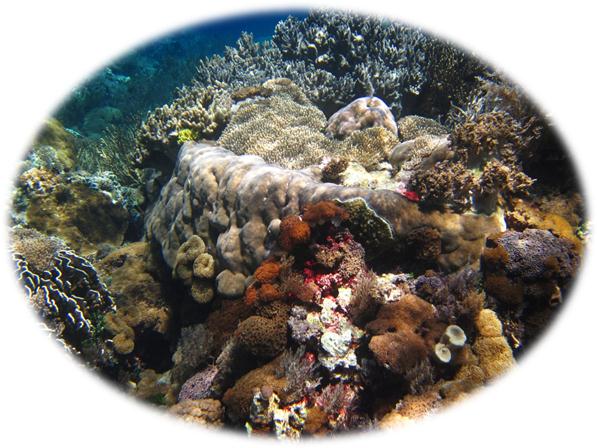 Although this looks like a coral reef, they were more like mounds of reefs every now and again, it was not continuous.
Love these blue clams
---