Photos: China Part 16 - Shanghai > R&R in People's Square

Sea Mist > Sold to New Owners July 2016
John and Cheryl Ellsworth
Fri 5 Jul 2013 09:44
The People's Square
We ate at a restaurant in the park and afterwards just wandered around.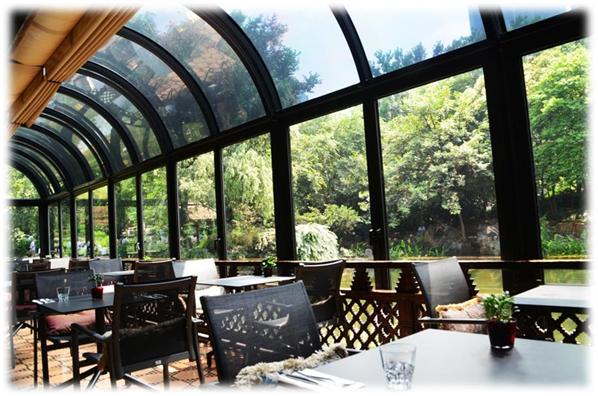 You couldn't ask for a nicer setting, water and trees surrounding the restaurant.
When we came out this gentleman was fishing in the stream beside the restaurant, he looked a little sheepish when he realized I was taking his photo, but then he smiled and waved at me.
Oh look, I found some more flowers to photograph.
A carousel
This ride got a lot of screams!
It looks like the ride is hitting the trees...
These two little girls wanted to ask John a question but were too shy, even with prompting from their father.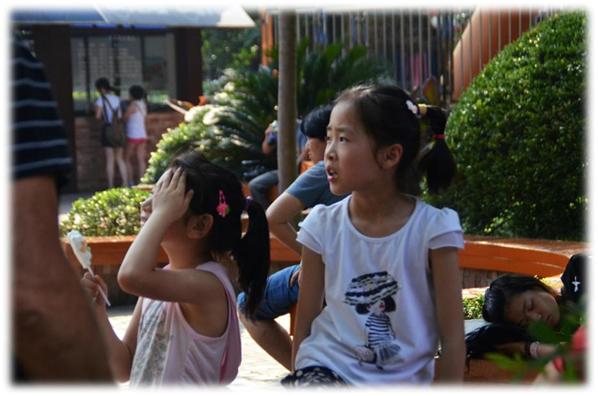 The younger one finally started to talk; it looks like it was giving her a headache.
They love to play games and gamble, and they use all of the parks and temple grounds to enjoy themselves.
Relaxation time is up, back to touring Shanghai.
---