Fiji Photos - Part 2; MUSKET COVE > life on shore ...and.... in the deep

Sea Mist > Sold to New Owners July 2016
John and Cheryl Ellsworth
Sat 25 Jun 2011 20:01
Fiji Photos - Part Two
Bula Bula, we left Port Denarau and motored the two hour trip to the island of Malolo Lailai, which is part of the Mamanuca Group. We are anchored in the bay at the Musket Cove Resort. The owner welcomes yachties! We can use the BBQ's to cook our meat and they provide the china, glass, and silverware for our meal, all they ask is that we buy our drinks from the bar…..FJ$5/drink (US$3.50). They have really nice picnic tables with lights built into them so you can see what you are eating after darkness falls. This is a photo of the Musket Cove Resort; the small island nearest the camera, where you see the masts, is where we cook our meat and eat……and drink!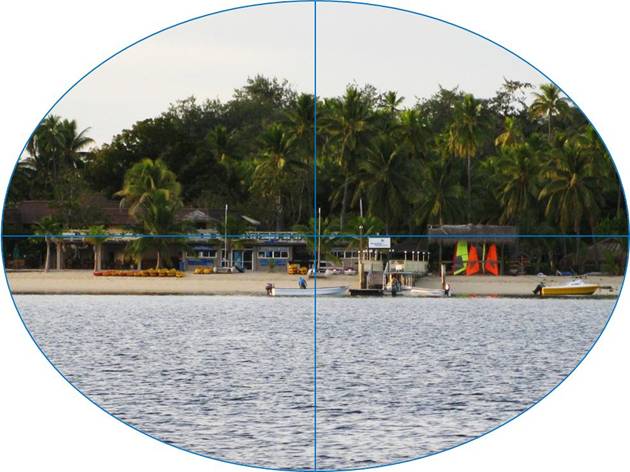 Musket Cove Resort Waterfront
Lots to see, fun for all.
Looking out at S/V Sea Mist from Dick's Place Bar and Bistro
We enjoyed this crispy pig roast; Ian would have really enjoyed it. Throughout the Pacific the pigs are roasted the traditional way, and never seem to be this crispy.
David & Mary Margaret - S/V Leu Cat
Dave and Suzy - S/V Sidewinder
John and Cheryl – S/V Sea Mist
We are doing what yachties do best > enjoying a good meal. It certainly doesn't hurt the resorts to have the yachties around as we all eat at the resorts at least once during our stay and shop at the small grocery store, we do generate business for these islands.
Again, doing what we do best...
S/V Leu Cat, S/V Sea Mist and
Tom, Kim & Emily of S/V Emily Grace.
The Reefs
We have explored the reefs around the island and although we haven't seen nine different kinds of sharks, there are reef fish and soft corals. This is Emily Grace's first dive after taking a Padi diving course –she is only ten years old, awesome... & colour co-ordinated in pink & black.
I don't have the names for all of the fish …but here goes….
Yellow Fish
Chromis
Butterfly
Angelfish
Squid
We encountered a school of squid, they were fun to watch and depending how the sun hit them in the water – their colours changed drastically.
This could be an angel or butterfly
Really healthy coral
Crown of Thorns Starfish
More squid
…..Coral, coral and more coral….
The little blue fish
Long Finned Pennant Fish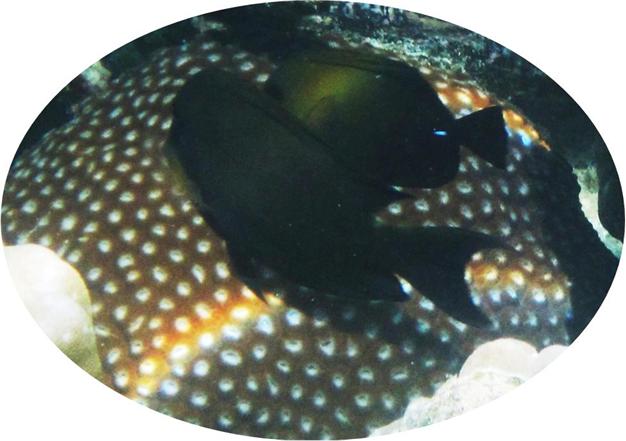 Friends
Azure Damsel Fish
Little yellow fish
Clown Fish
More Clown Fish
They love to hide in the coral.
Blue Star Fish, pretty...but deadly to the coral
Moorish Idol
Crazy Green Clam
Another Day in Paradise
>> Stay tuned….next Fiji instalment coming….
+++++++++++++++++++++++++++++++
---