Photos 3 - Tahiti Puddle Jump Party 3

Sea Mist > Sold to New Owners July 2016
John and Cheryl Ellsworth
Tue 27 Jul 2010 21:45
<![if !vml]>
<![endif]>
We arrived at the site where the large tents were just in time before the sky opened up and poured rain. The first dancers we saw made us forget about the terrible weather with their bright coloured dresses…
They had a soloist sing for some of the dances.
This was the Otea, originally it was a war-like dance, but now men and women dance to this.
Getting ready.
These ladies were wearing the tape'a titi, or bra made out of coconut shells – so many uses for the coconut.
This lady was a riot, her _expression_ never changed, but she was someone important as she sat at the centre front.
<![if !vml]>
<![endif]>
They had outrigger canoe races, banana races, coconut shredding and tug of war.
These two gentlemen were in charge of the land races.
The Banana Race
Peeling the Coconuts
Tug of War
The Outrigger races
<![if !vml]>
<![endif]>
They look to be neck and neck…
Team Imagine where are you?
Yes, they were in the lead until just before the finish line they decided to flip the outrigger…
Time to say goodbye, hope you enjoyed the Puddle Jump Rally as much as we did.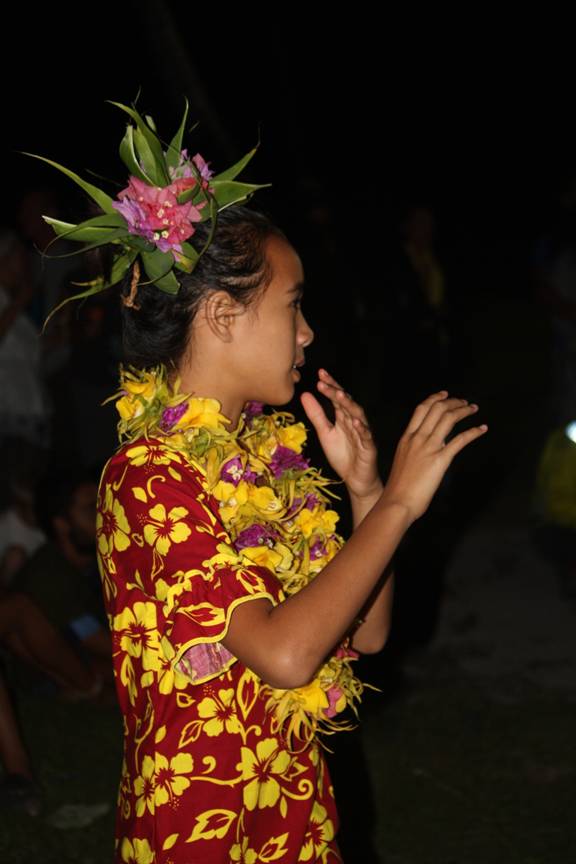 ---