Photos: Bali - Part 3B: Ubud's Monkey Forest - Cont'd

Sea Mist > Sold to New Owners July 2016
John and Cheryl Ellsworth
Sat 6 Jun 2015 09:00
Exploring Monkey Forest > Continued
The little ones stay really close to their Mommies.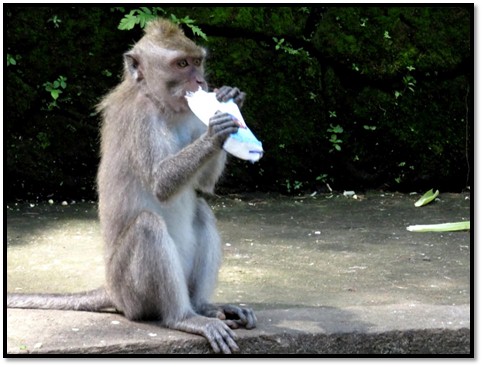 He stole this Kleenex package out of a woman's purse, charged up the tree away from the other monkeys who wanted his treasure then proceeded to tear it apart.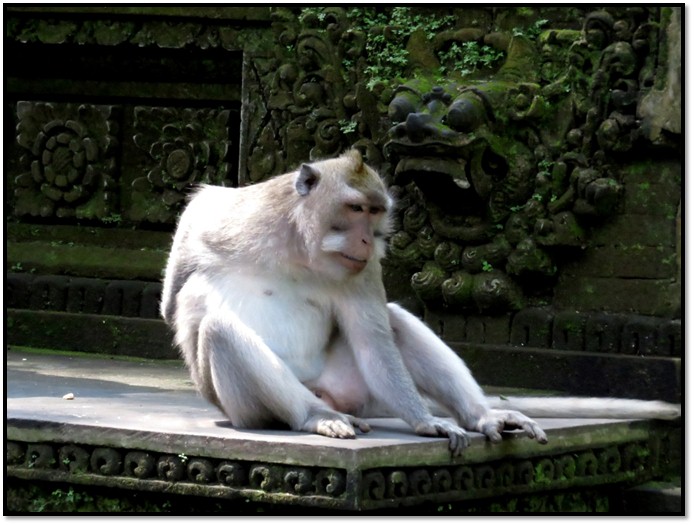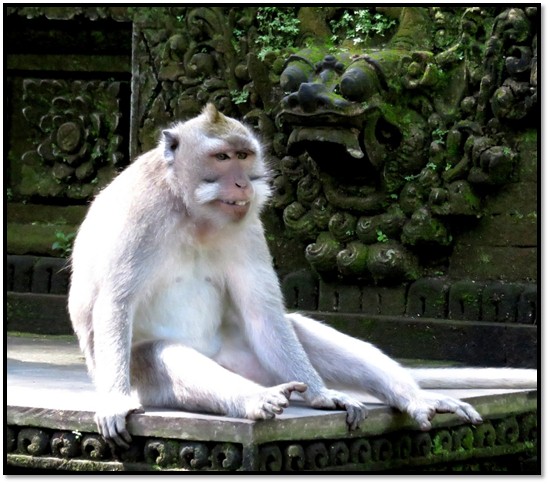 We called him Hannibal.
Meanwhile this guy sat and scratched and watched the younger monkey with the package of Kleenex tore it apart trying to figure out what kind of food this was, meanwhile this fellow who had been watching him the whole time - made this face then went after the prize and the chase was on… they disappeared down the lane growling and screaming.
This guy was tearing apart a monkey toy, by the time we arrived it looked like he was nearly finished, just a few more tears and he then proceeded to try and eat the red cloth.
We called him 'Dumb Monkey'
Back towards the entrance and the sunny street outside the forest.
The Wise Monkey, he sat very quietly watching the people and other monkeys whilst he enjoyed his sweet potato.
Good bye to the monkeys of Monkey Forest. Time for the people to get something to eat. The monkeys come outside the gates and can cause some problems for people carrying plastic bags, they associate them with food and will try to grab the bag away from the person. The attendants keep a watchful eye on them and herd them back into the park. We watched a few monkeys outside the gates having a real screaming match, they also were jumping from tree to tree but made the mistake of jumping on the cars which set off the alarms, so now you heard howls, growls and car alarms, never a dull moment at Monkey Forest Park.
---