Photos: Niue > A visit to THE ROCK

Sea Mist > Sold to New Owners July 2016
John and Cheryl Ellsworth
Wed 1 Sep 2010 12:00
<![if !vml]>
<![endif]>
We arrived in Niue and contacted Keith Vial he is the Commodore of the Niue Yacht club, he is a great help to visiting yachties, when we arrived we radioed the NYC for a mooring ball and Keith got our email address and sent us info about who, what when where and why – general information that is so very important to us and we usually have to contact other cruisers to get this information. Keith met us at the dock and showed us the proper way to use the crane, the crane is attached to the dinghy bridle and lifted up onto the dock where we swung our dinghy of 500lbs onto a trolley then wheeled it over to its parking space on the dock just like cars, actually there were cars parked right beside the dinghies. Keith then drove John
to Customs, Ian and I stayed with Keith, he gave us a quick tour of the downtown area of Alofi and then dropped us off at the yacht club where we were to wait for John, then the three of us would head over to Immigration and we would be free and clear to enjoy Alofi and Niue. Ian decided he had to have an ice cream, homemade and I had a lovely Chai tea, we were sitting outside at one of the tables just enjoying the breeze and land when John appeared…dum dum dum dum (that is the sound you hear when there is trouble ahead).
He said there was a slight problem with our papers… Tere (Terry)did not give us our exit clearance papers from Palmerston and the Customs official didn't care about the reasons it was the Captain's responsibility to ensure he has all of the correct papers for the boat and crew – he had a couple of suggesgtions for John, one he could put him in jail, Stuart was there at the time and told the customs officer to throw John in jail, always great to have the support of friends, two we pay a big fine but we still would not have our exit papers and would now have a problem getting into Tonga, and so on and so on. We knew John wouldn't be thrown in jail as he was able to leave the Customs office to tell us what was happening and to try and phone Tere in Palmerston to have him send a fax of our exit papers. This took quite a while as there didn't seem to be anyone answering the phone outside the telecom office – finally Bury answered told John he would go and look for Tere, another 15 mins went by and finally Tere was on the phone, of course he realized the day after we left that he had one too many exit papers…and we of course were short one exit paper. He told John he would send the fax off but he had to start the generator first as it is turned off during the day, another 30 minues went by and by now we are in the Customs office and presto the fax came through we are cleared in and the Customs fellow is all smiles and it only took 4 hours! We went over to Immigration, piece of cake, she looked at our passports, we told her how long we would be in Niue and thanked her and left. That pretty much took up our day, we got a few groceries and headed back to Sea Mist.
I suppose it is always nice to find out a little bit about where we are, Niue is a country between Cook Islands, Samoa and Tonga. They were part of the British Protectorate but they were annexed to New Zealand. They are governed by a Premier and his selected members for cabinet posts. of Niue.
We rented a car and toured the island, starting with
Here are some of the spots we visited on our tour of Niue.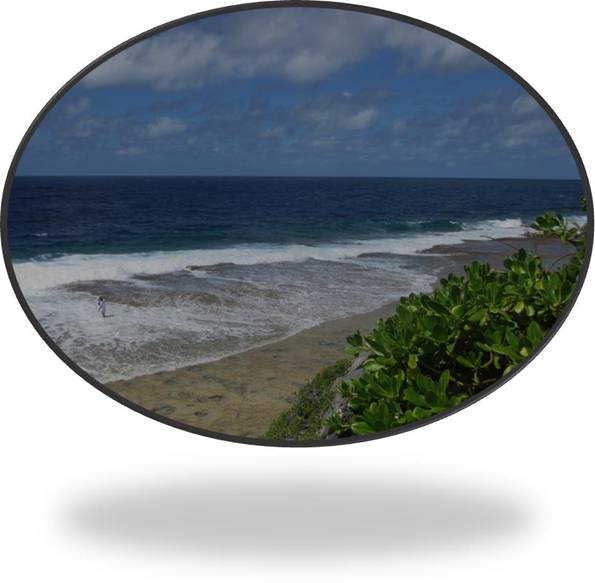 We stopped at Vaihoko for lunch, really not a great sightseeing spot but a nice spot for a tailgating party. We had a few visitors as well…
We had a great swim here at the Matapa chasm. The water was cold on the top and much warmer as you swam under the water, there was fresh water as well as sea water.
It is always fun to go through these caves to find out what is at the end…
Lots of great views but sometimes you disturb a crab and he chases you out of his cave.
First he went after John then he came after me, and of course all we had on were sandals!
We finished our day at the Sail Bar where they provide a perfect setting for sunsets and bbq sausages wrapped in bread – they were actually quite good.
Get a hole in one and you win $500. You can just see the tee in the clearing and behind it is a dead tree.
This is the view from the back deck.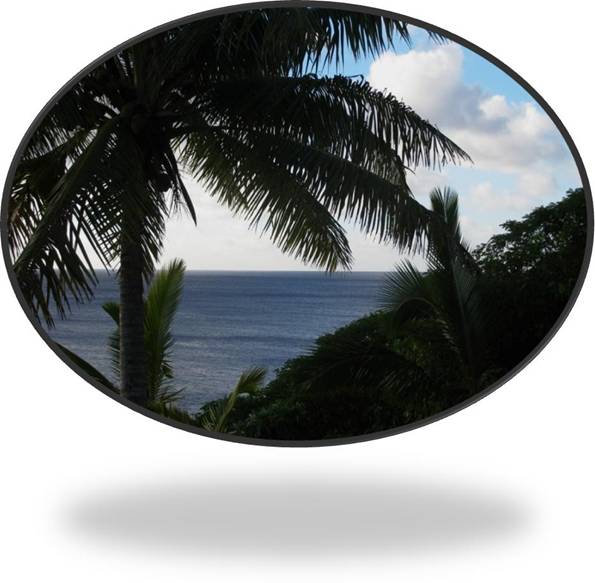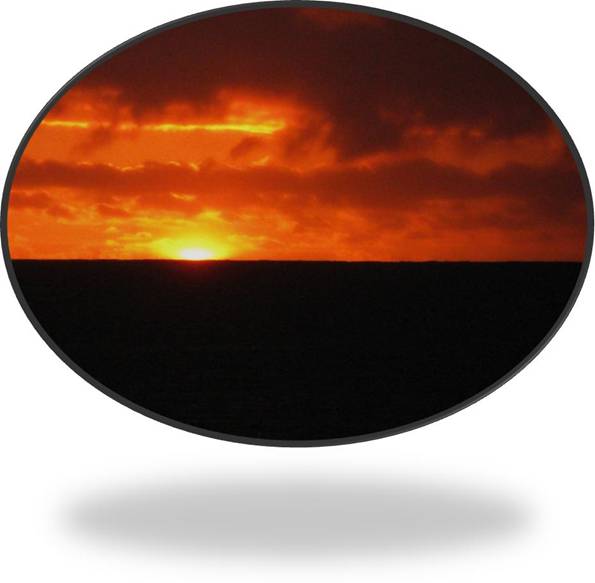 This is the cargo ship that arrives once a month – it brings food, medical supplies, hardware needs, cars…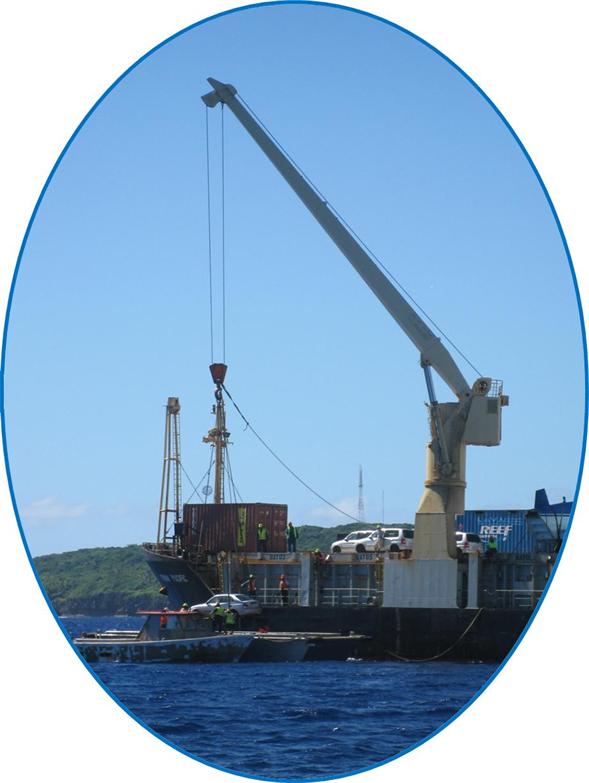 They load everything onto the barge and the barge unloads the supplies at the dock.
This is a catamaran called Anna, they were knocked over in very heavy seas, about 90 miles west of Niue. The Captain and mate got off safely and were rescued, but he lost his boat.
More Niue flowers
But before we say goodbye to Niue we have four more photos of Humpback Whales, Ian went in the water with them but they didn't stay in one spot long enough to get good shots, there was a mother with her baby, she does not get to eat until the baby is big enough to travel to the colder waters where the mother can finally eat, nothing in these waters for her.
The biggest problem is the camera person who got so excited to see them that she forgot to take photos at first then couldn't get the continuous shots to work for her. I missed the tail shot.
After enjoying the fabulous hospitality of the Niue people we set sail for Tonga.
---