Photos: Fakarava/Toau/Rangiroa - Part 2

Sea Mist > Sold to New Owners July 2016
John and Cheryl Ellsworth
Tue 29 Jun 2010 00:45
The dive shop boat.
Footprints in the Concrete, lots of doggies running around and lots of paw prints in the concrete.
Next stop Anse Amyot.
<![if !vml]>
<![endif]>
This tiny restaurant and cabins are owned by Valentine and her husband. They have a small pearl farm and she prepares meals for the sailing community once or twice a week, I guess it also depends on how many are visiting the tiny atoll. We enjoyed the happy hour meeting people from Switzerland, Canada, France & the States.
The snorkeling was not very good so we only stayed a day then set off for Rangiroa.
<![if !vml]>
<![endif]>
This is one of the largest atolls in the world. We went snorkeling off a coral bank where the current took you for a ride. This is where we were swarmed by the fish.
The boys went on a dive and then we were getting antsy about arriving in Papeete on time for the Puddle Jump festivities and to see a busy town with grocery stores as once again our supplies are getting low.
Gross, just like a pit of snakes wrapped in a ball.
We were anchored off a resort.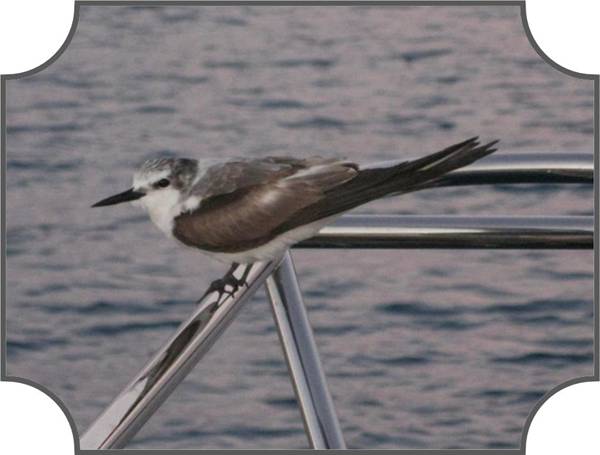 <![if !vml]>
<![endif]> to the Tuamotus, next stop Tahiti!
---