Photos - Cambodia Part B - Siem Reap 5 > The Temples 1: Ankor Wat, Ankor Thom, Bayon

Sea Mist > Sold to New Owners July 2016
John and Cheryl Ellsworth
Tue 30 Apr 2013 09:28
<![if !vml]>
<![endif]>
<![if !vml]>
<![endif]>
We met Mr. Primah at 5a.m. so we could see the sun rise at Angkor Wat. It takes about 15 minutes to tuk tuk there and another 15 mins to walk over to the lake and find the right spot to get a most memorable photo. Unfortunately the sky was overcast so no sun and the front of the building was covered in green tarp as they were doing repairs...we could have slept in and arrived around 9a.m.
Angkor Wat at sunrise.
The walkway up to the entrance, I took it at this angle to hide the tarp.
Bas-Relief on one of the walls of Angkor Wat
One of the smaller buildings on the grounds of Angkor
Wat.
The moat surrounding Angkor Wat.
<![if !vml]>
<![endif]>
The walkway up to the entrance of Angkor Thom
<![if !vml]>
<![endif]>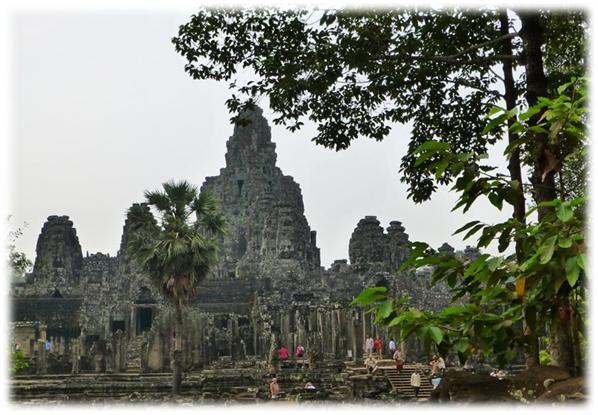 ---