Photos: Bali - Part 8 A: Our last walk around Ubud before flying 4 hours back to Sea Mist

Sea Mist > Sold to New Owners July 2016
John and Cheryl Ellsworth
Thu 11 Jun 2015 09:00
The Streets of Ubud
The street scene, stores and signs are always fun to look at, the sidewalks are especially one of our favourites.
They don't seem to mind that the sidewalks panels are loose, tip and sometimes broken in half!
If you want to window shop you have to stop or you just might fall down the rabbit hole.
The construction crew of women were loading dirt into the plastic pans and taking it down a lane 200-300 meters to the building site. We were going to ask them some questions about the work they were doing but they looked a bit irritated/tired so we chose to walk on by. VERY tough work …. all day in such heat! It took 2 of them to lift each pan onto a third person's head.
These women carried the dirt on their heads from morning until they left to go home around 4:30pm.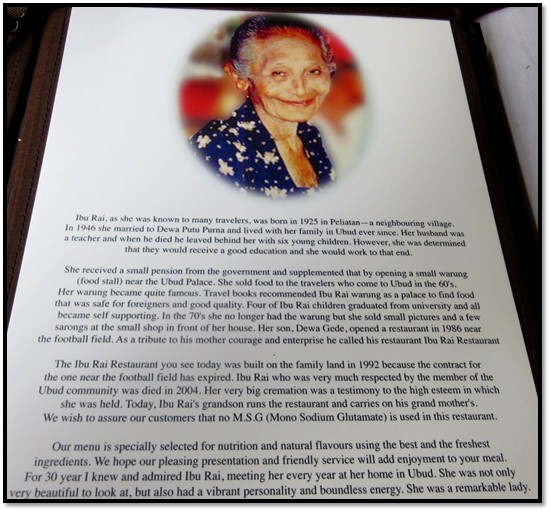 We had a mango slushy at this woman's restaurant; there are many stories like this one about families getting into business on family land. Last time we were here we were guests at a very large cremation of a very important lady. It is something that you are glad that you saw it once…. but never need to see one again.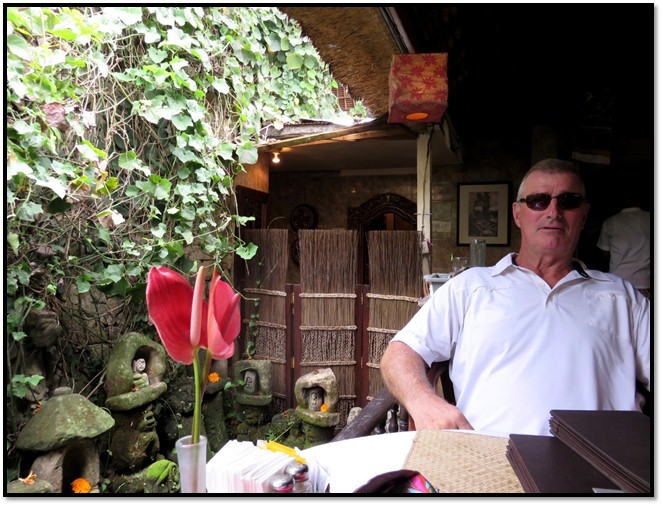 Nice place we were just not very hungry just thirsty, we meant to go back but we never did. Maybe next time we are in Bali!
---