Photos > Reflections on our San Blas Islands Experience

Sea Mist > Sold to New Owners July 2016
John and Cheryl Ellsworth
Wed 10 Feb 2010 12:00
08 54 .4 N 79 31.42 W
Memories of the San Blas Islands or Kuna Yali.
The Villages
The women sweep the village streets everyday.
The outhouses are the small buildings over the water.
They sometimes build over the water to get away from the mosquitoes.
A fancy outhouse
The Kuna Kid's Club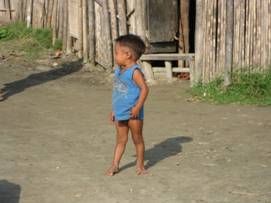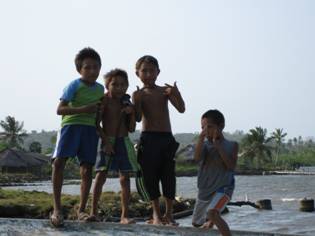 Molas, and the women of Kuna Yali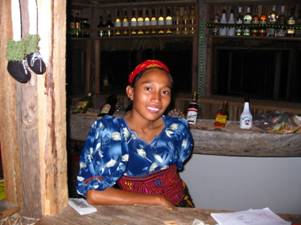 The Fishermen
The Ulus they use to go fishing.
The catch of the day…
Enjoying the catch of the day
Eating out at a Kuna Resort. The Menu, chicken and rice.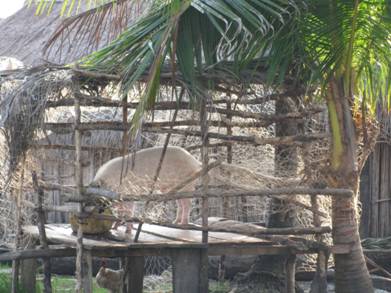 The animals
---