Photos: China Part 11 - Hangzhou >Glimpse of city and our Lingyin Temple Visit

Sea Mist > Sold to New Owners July 2016
John and Cheryl Ellsworth
Tue 2 Jul 2013 11:22
Hangzhou (Hang Joe)
We arrived after dark so I could take the skyline of the city from our hotel window.
John really enjoyed this desk, it was large and had lots of outlets for charging all our "stuff".
The next morning we were off to the Lingyin Temple via Silk Town.
This street, part of Silk Town, goes for about three city blocks and behind the stores are lanes with shops on both sides, they sold everything from scarves to pajamas.
We have noticed that the grounds surrounding the temples are laid out so you can meander around the grounds before going to the temple and have a nice quiet nature walk to the entrances/exits.
The Smiling Buddha
Lots of streams for people to dip their feet in as well as we saw people drinking from the streams.
Many different Buddha's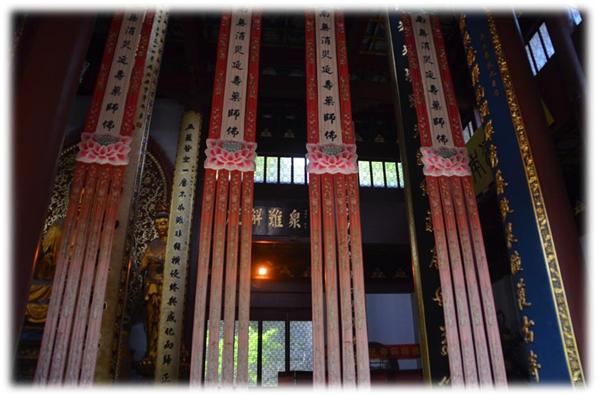 The Sticks had prayers written on them….. we noticed the sound of a gong and all of a sudden there were monks coming from all over the temple grounds.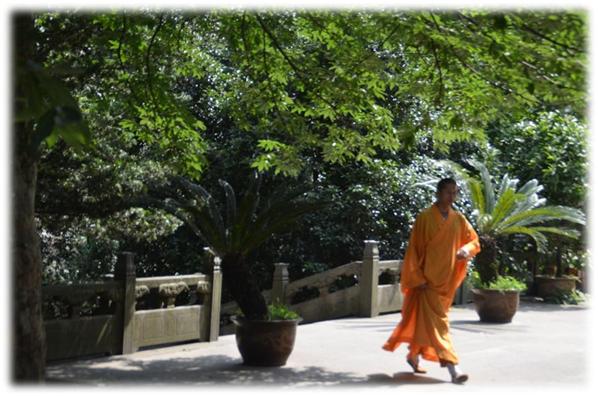 Time for Prayers, we left them and wandered down some side stairs to another building and found bronze statues of monks….. it was unbelievable > there were hundreds of them….maybe a thousand or more…. it was like a maze, you wandered up and down hallways, turn the corner and another hallway or aisle with bronze monks on both sides. We think they were done to portray individual monks throughout the history of the temple over hundreds of years.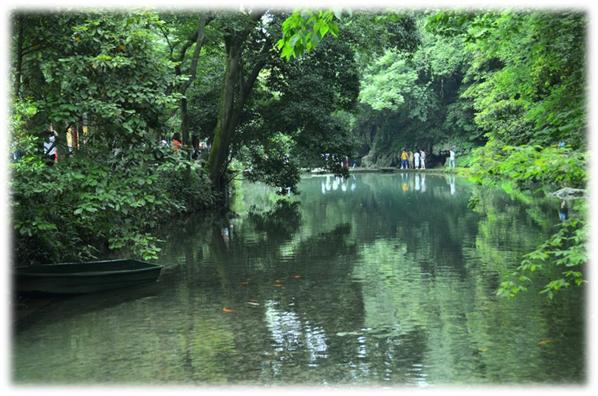 Back to the exit where the taxi let us off, we went out to find a taxi that would take us to West Lake. This proved to be impossible, the taxi drivers refuse to take you the short distance to the lake, so we walked to the bus station and hopped on the bus that stopped at different areas of the lake. We didn't take the dragon boat ride around the lake as it was getting late and we would not be able to see too much, time for dinner!
Tomorrow we are off to Suzhou.
---