Photos - First impressions of Malaysia - Part 1

Sea Mist > Sold to New Owners July 2016
John and Cheryl Ellsworth
Fri 21 Dec 2012 06:36
<![if !vml]>
<![endif]>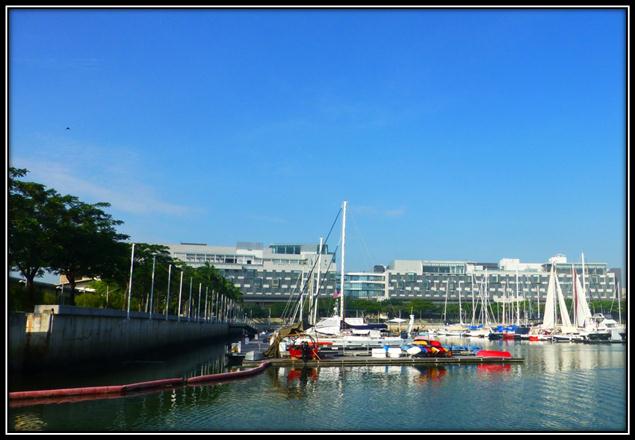 We were now behind the rally as John needed a few weeks of recovery time after his hip replacement. Our first stop was the Puteri Marina. I am sure one day this marina will have the amenities yachties are looking for, restaurants, small grocery store, gym, pool and spa. The town is far away and can only be accessed by cab. They are building lots of hotels and casinos around the marina. We went into town to get more provisions, saw this new shopping centre and went to Tesco for our groceries.
They have roasted Chestnuts and baked sweet potatoes for snacks.
Oh yes, it is November and they need to wear winter jackets and sweaters in the 30c heat. The people around here get very cold if it goes down to 27c at night!
John was looking for Maxi, so he could get us onto the internet. They don't have a ban of selling durians so the stench just along here was quite formidable. They smell like vomit! We have not been able to try a piece yet as the smell is so overpowering.
We left this shopping centre to go to the Tesco, we know Tesco from our time we spent in Ipswich shopping for provisions. This is the greeter; he is there most of the time!
Next stop Port Dixon. Every now and again we see a lighthouse that looks like people are living in the lighthouse.
<![if !vml]>
<![endif]>
This marina is very impressive, although they still don't have stores and shopping centres close at hand. I think sometimes we walk around these marinas and write about them but I always forget to put up enough photos so everyone can enjoy the sights we see.
John at sunset. The Marina had a Mediterranean feel to it.
The Muslim woman must always be covered up, except when their husbands leave and then they do take off the head scarves and long dress/coats to swim in their bathing suits.
The grounds around the hotel were so well kept and wonderful to wander around.
I always love Bougainvilleas' bushes.
This was a big change from Indonesia, Malaysia has gold, oil, etc to make it a very wealthy country, whereas Indonesia is still struggling and for the most part the people are very poor.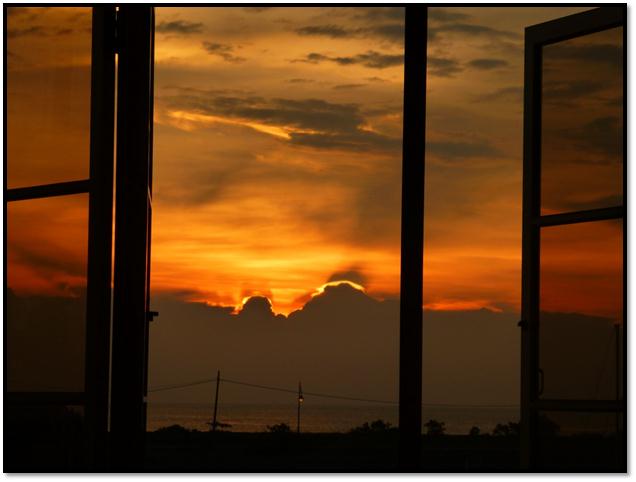 The sun hid behind the clouds which gave the sunset a very different look!
This is the Yachtie hangout.
This is a shot of the art gallery and the upper lobby.
---