Photos - Cambodia Part A - Siem Reap 1 - Tuk Tuks....and Museum

Sea Mist > Sold to New Owners July 2016
John and Cheryl Ellsworth
Tue 30 Apr 2013 08:59
<![if !vml]>
<![endif]>
<![if !vml]>
<![endif]>
Day One of our most excellent adventure, we arrived in Siem Reap around 8:30pm and our taxi was a Tuk Tuk.
A Tuk Tuk looks like a four person carriage pulled by a motorbike.
This is Mr. Primah our Tuk Tuk driver, he drove us all over Siem Reap, to the temples, and the museums 35 kilometers outside the city.
The Tuk Tuk drivers have to rent their carriages for $30 a month and buy their own bikes. They earn for the day anywhere from $12 to $15, that is why they love to stay with one couple, they have a steady income for a number of days. There are so many Tuk Tuks many more than the number of tourists, very tough life for these guys.
When we first got into the Tuk Tuks it was a little nerve racking, bikes, motor scooters, TukTuks and cars all vying for the road and not many road rules being followed, little did we know this was a drop in the bucket as far as traffic goes, we kept on hearing about Saigon and Hanoi. We decided to go to the National Museum to learn a little bit about the temples and the religions, where they started, etc.
John and? I keep on forgetting to take a photo of the name of the statures.
We were glad we went to the Museum, we learned the history of the Khmer civilization, their origins and understanding architectural temples, Angkor Wat for one, and the sculptures, statues, ancient costumes and stones that record important historical events. The temples are empty now; the artifacts are in the museum, so it was easier to picture what the temples looked like years ago.
You were not allowed to take photos of the exhibits in the galleries but they had Batik pictures on the walls outside the exhibits.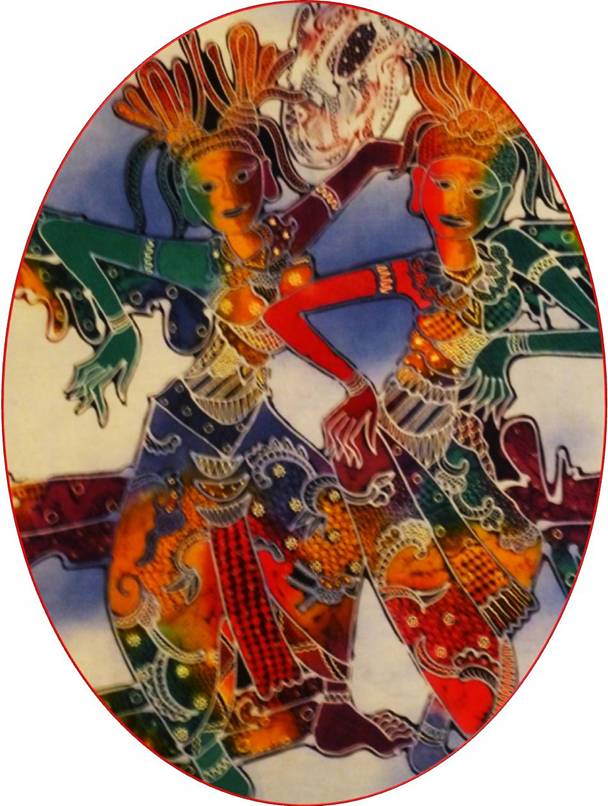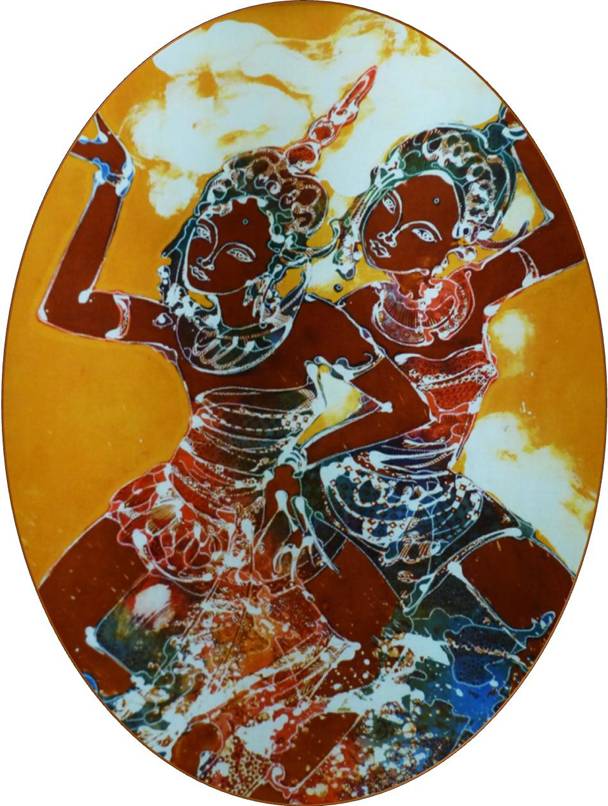 ---