Photos Backlog Part 5 - Fiji > Robinson Crusoe Resort Island >THE SHOW!!!!

Sea Mist > Sold to New Owners July 2016
John and Cheryl Ellsworth
Tue 18 Oct 2011 01:05
Robinson Crusoe Show
We enjoyed the show so much we saw it twice! Enjoy!
The show has been going on for about twelve years using the resort staff to be in the show as well. They all have two or three different hats to wear. The dancer at the front is also the Front Desk Clerk and works in the office. They treat their staff very well as they have all stayed with the resort for the last twelve years, some even longer.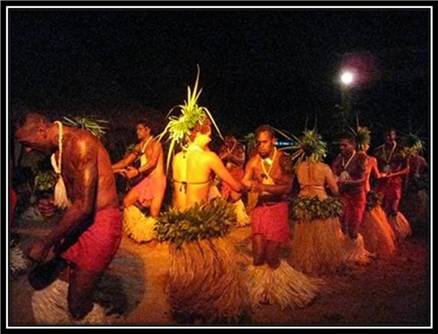 Thank goodness we have videos of the show, the stills just can't capture the show the way a video can. What a great way to end our stay in Fiji!
Bula Bula Fiji!!!
---