Photos: Boat Lagoon Marina Part 1 - A tricky access from the open water

Sea Mist > Sold to New Owners July 2016
John and Cheryl Ellsworth
Sat 24 Jan 2015 10:00
Phuket Boat Lagoon Marina
We have heard other yachties talk about Boat Lagoon and about waiting for the tides and right moon phase but had not yet experienced it. We had to go in last week and stayed for three days then back out, luckily for us we didn't get stuck in there for a couple of weeks or a month waiting for the next moon cycle. I took some photos of the path you have to take…
The crazy thing is you really can't see all of the posts ahead
This is an interesting track to follow as it does not go straight in but turns so you must always stay one boat length from the posts or you could go aground.
Another turn and more posts ahead.
We were thinking that if this was Florida or Australia, you just might see alligators or crocs.
Reduce speed, we were not going very fast, I guess this is for the regulars.
We have left the posts behind and now will follow the small river up to boat lagoon.
Finally rooftops, we must be getting close.
Someone's floating home
They don't seem to mind the constant traffic going by them.
Nope, not Boat Lagoon, Royal Phuket Marina
This is a very small marina, big boats packed into a small space.
So we carried on up the river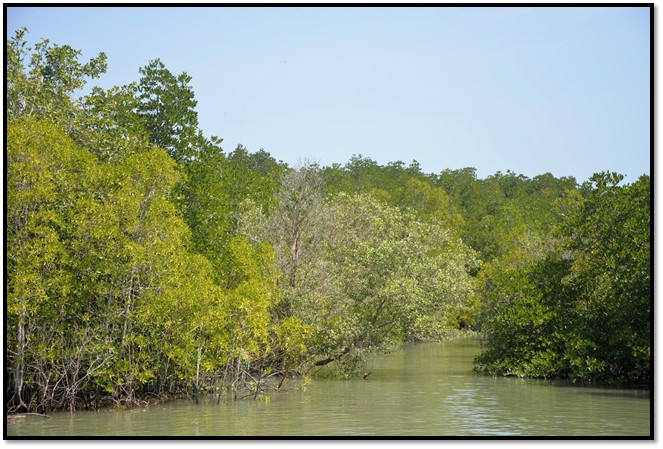 We used to explore these small streams off the main body of water with Shelia and Stuart, s/y Imagine - we would find some really pretty areas, always something different.
Finally
The Entrance
This lighthouse looks familiar.
---