Kuah Town - A Walk Through Legends Park

Sea Mist > Sold to New Owners July 2016
John and Cheryl Ellsworth
Mon 15 Jun 2015 07:16
A Walk in the Park to the Market
We are anchored off Kuah and found out there is a park called Legends Park that has many shaded pathways throughout the park that lead to Fair Shopping Centre and the Billion Supermarket.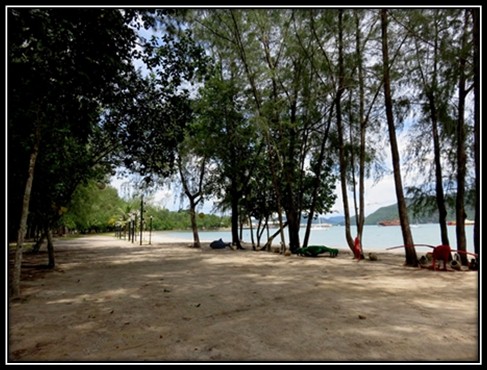 First you start off along the beach where the breeze can cool you off until you get to the shaded walkways.
The park has many legends for you to enjoy and one is the legend of how Kuah got its name. There was a wedding between two families of giants and during the wedding feast a fight broke out, pots and pans were thrown, and a large pot of gravy was broken, where the gravy spilled became known as Kuah, now the largest town on Langkawi Island.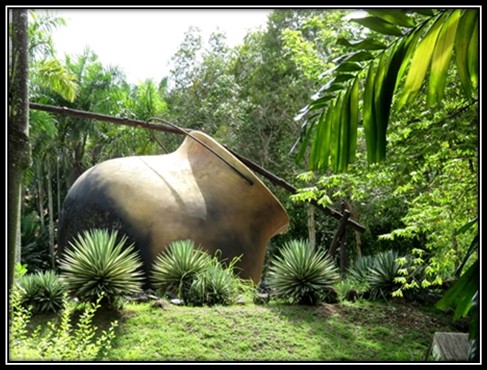 Next you have to pass the crocodile pond
These are the type of crocs we like…cement!
Over the bridge to the water buffalo.
We have not anchored off the Fart Islands, something to look forward to.
This is supposed to represent White Buffalo Island
Past the fishing boats,
To the Eagle at Jetty Point
Along a shaded walkway with spider lilies and flowering shrubs
And here we are at Langkawi Fair Shopping Centre.
We usually eat at McDonalds but yesterday when we were at the Fair Shopping Centre we saw a notice on the window that they were closed…
---