Photos: Bali - Part 4: Our Anniversary Dinner > Cafe Wayan

Sea Mist > Sold to New Owners July 2016
John and Cheryl Ellsworth
Sun 7 Jun 2015 09:00
Our 45th Wedding Anniversary Dinner
The last time we were in Bali we had found a restaurant that was similar to the bungalows, in that you meet and greet the hostess at the front and then walk back through gardens to your own private garden. We decided we had enjoyed this so that we would celebrate our 45th anniversary here.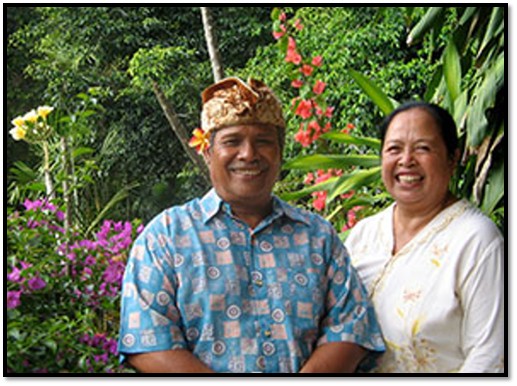 You walk through the gardens to get to your table, even though there are other tables and diners around you – it feels very private.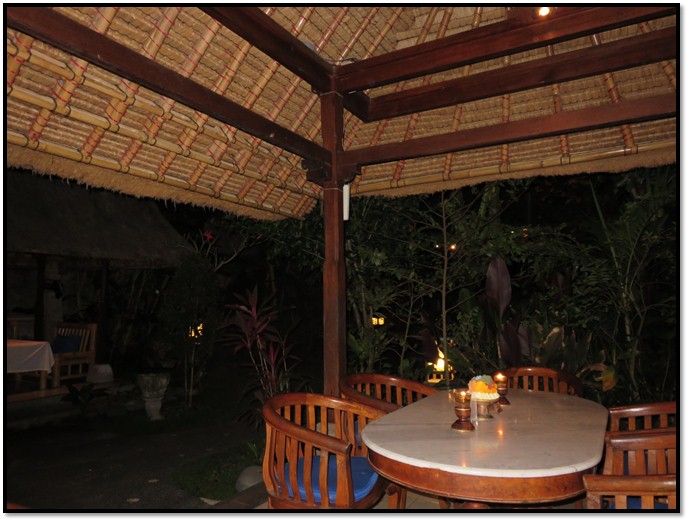 The Manager had the staff prepare a small cake to celebrate our anniversary.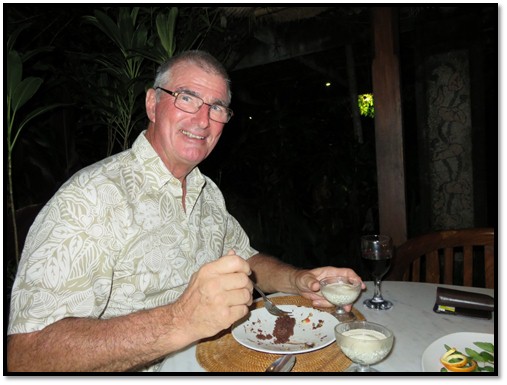 Not only did John have his cake but two dishes of home -made ice cream!
---