Photos: China Part 13 > Shanghai: The Jade Buddha Temple

Sea Mist > Sold to New Owners July 2016
John and Cheryl Ellsworth
Wed 3 Jul 2013 15:48
Shanghai
We are staying at a Grand Old Dame from the 30's, I thought it would be nice to go Art Deco, since we have stayed in contemporary, garden, green hotels why not one from the past. These first photos are from our hotel room window:
The trees you see are part of the People's Square….the Center of Shanghai…. a very large park…. not only is it a lovely park, but it has museums, restaurants, lakes, streams, rides for children and seats everywhere for the people to sit and chat or play games. It was fun to lean on the windowsill and watch the people in the park. We did notice that all of our hotels' windows opened...not like most hotels in big cities where the windows are usually sealed tight.
We decided to see the sights of Shanghai using the Big Red Bus. We bought the premium ticket that allowed entrance to many of the major attractions, including a boat ride at night, very impressive. Our first stop was the Jade Buddha Temple
Looking at the buildings you can't tell what country you are in, well except for the Chinese writing.
Jade Buddha Temple
Being polite Canadians John knocked on the door...
Still waiting!!! We knew the entrance was next door.
It doesn't look that big – looks are deceiving, it went on forever, there are gardens and nooks and crannies with corridors and walkways that take you to a new place.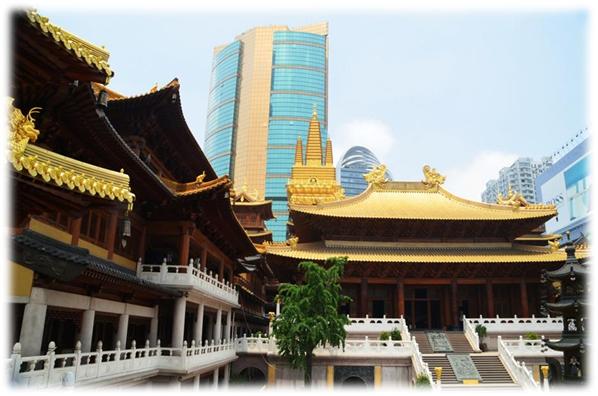 It feels like the skyscrapers are going to swallow the temple.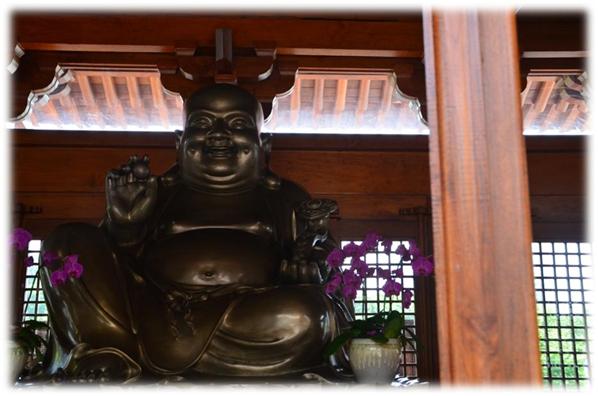 A very jolly Buddha
This is a working temple; and the monks live here.
Their private quarters> the doors were locked…. yes we tried one or two doors, curiosity!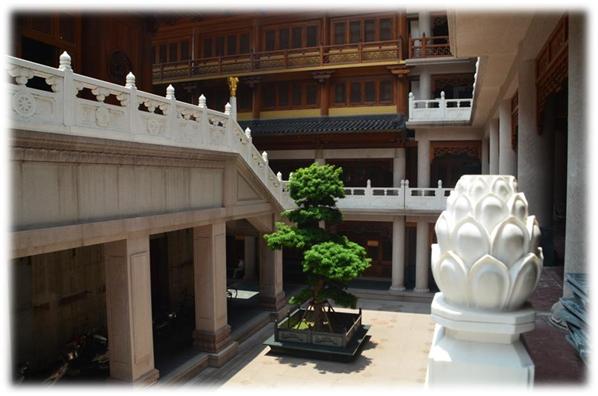 John sitting on the throne!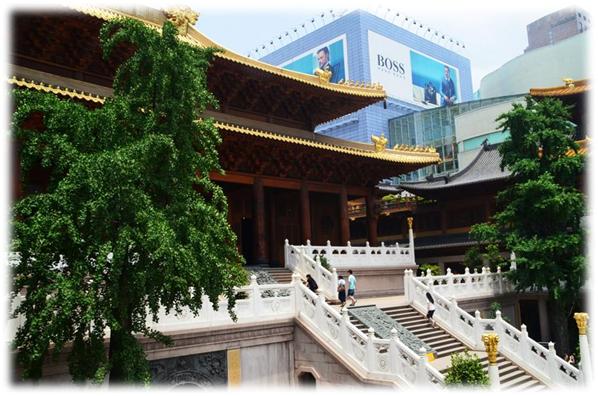 The Jade Temple and Hugo Boss...
This doorway led us into another garden.
If you continued on through the far archways there was a koi pond.
This fellow paints with his fingers and hands, never uses a paint brush. His paintings weren't that bad.
This is the Red Lantern corridor that led us to the Red Lantern Garden.
Time to leave the peacefulness of the Jade Temple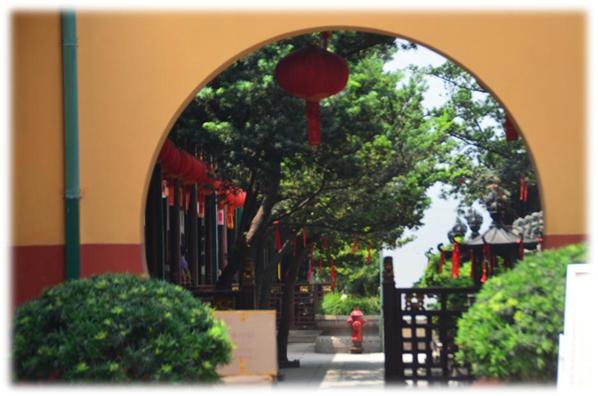 Back on the street waiting for the Big Red Bus.
---