Photos - Cambodia Part C - Phenom Penh 5 - The Killing Fields: Atrocities of the Kmer Rouge

Sea Mist > Sold to New Owners July 2016
John and Cheryl Ellsworth
Tue 30 Apr 2013 09:58
We visited the Choeung Ek Genocidal Centre or Killing Fields, you walk around a park that has fenced off areas in memory of lost ones, and you had an audio player to explain what happened with Pol Pot and the Cambodian people. There is a memorial filled with skulls as a reminder – and a lovely lake to sit and hear the stories of different individuals who survived. John is going to write more about the two places we visited.
The Memorial
We took a dirt road to get back to the highway after leaving Choeung Ek and saw these two little guys with their oxen, we were not sure who was walking who. Those animals were so big and if they wanted to go one way and the boys wanted them to go another, good luck!
The Tuol Sleng Genocide Museum is something we will never forget; when the UFNSK arrived they found fourteen bodies were the last people to be tortured. They are buried on the grounds of the former school.
This is from the doorway looking out towards the grounds.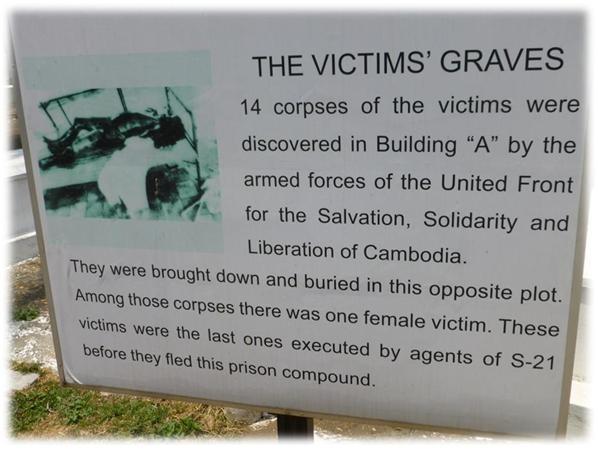 ---