Photos: Bali - Part 8 C: Our last walk around Ubud - continued...its a wrap!

Sea Mist > Sold to New Owners July 2016
John and Cheryl Ellsworth
Thu 11 Jun 2015 09:30
What's "really good" on a hot Day?
Our favourite yogurt shop, you go in and pick up a dish, choose how little or how much yoghurt you want, what flavours and toppings you like…. they then take your dish and weigh it, you pay and off you go for your very personalized yoghurt treat.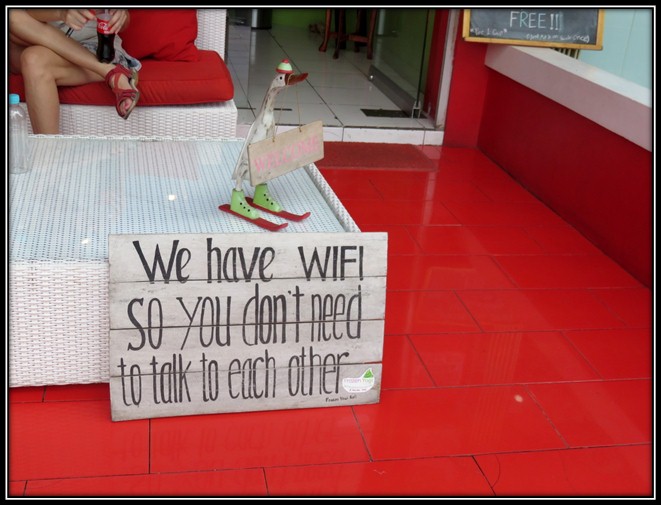 We saw lots of couples eating in the restaurants and very rarely talking to each other just paying attention to what was coming in on their iPhone.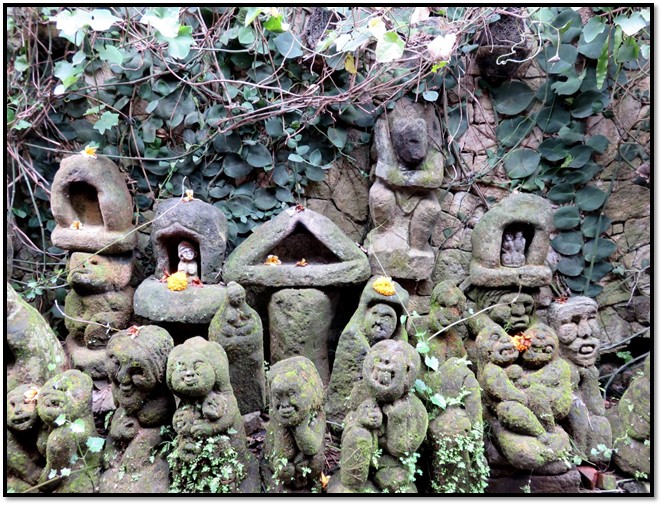 These odd stone sculptures were around the town as well.  Time to get back to our hotel and get ready for dinner, tonight we are eating at The Three Monkeys, we should have eaten here after we visited the monkeys at Monkey Forest.
The Three Monkeys Café
Every one of these cafes has something just a little different to pique your interest.  The Three Monkeys happens to have a rice field right beside the tables and herons who feed on the little bugs.
Their beaks are certainly geared towards picking small insects and frogs hiding amongst the rice.
Not the prettiest birds I've seen but they are certainly very patient as they walk around the rice field looking for food, speaking of which, it is time for us to order and get some food on our colourful awaiting table.
Good bye from Bali…..until perhaps a next time somewhere in the years ahead.
---