Mad and sad

Scot Free III
Frank & Anne
Sat 28 May 2022 16:58

Friday, 10 degrees down below. Yesterday 22! Mad! Rain of some sort forecast, heavy, light, showers, for the entire day. Inside work the only option. A chance to do the laundry, only snag, discovered after the wash, tumble dryer was not providing any heat. So off to the laundromat, which proved very efficient.
Gave F the opportunity to go to his favourite store, Canadian Tire( B&Q?)to part with the obligatory $30 for more electrical bits to fit the new batteries.
F working in the bowels of the boat.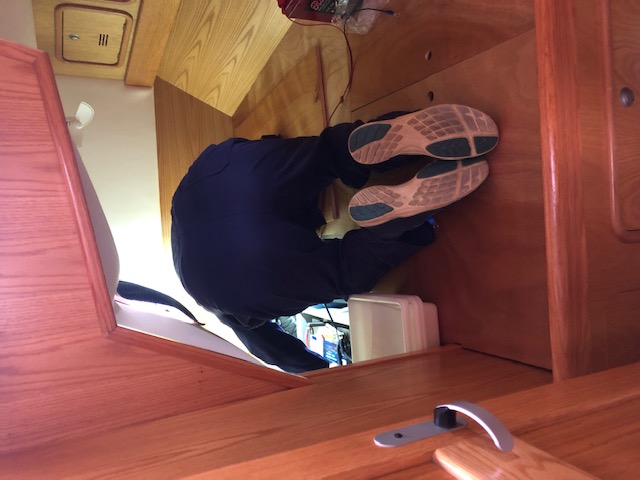 A resorted to a fleece blanket and a folding camping seat ( normally used on deck in good weather!) no other seat available. Sad.

---