Island trail

Scot Free III
Frank & Anne
Sun 6 Oct 2019 10:55
Baddeck. Sunday
After a couple of days of hunkering down with some rain and very cold winds, woke up to glorious sunshine. Important job to be done - the dreaded laundry. An excellent laundromat was almost next door to "Bean There" so washing done while we had a coffee and shared a blueberry scone. Drying completed during a quick trip to the supermarket. Not too painful!
Lunch aboard, then a short dinghy ride over to Kidston Island for much needed exercise.
An uninhabited island, a ferry runs there during July and August otherwise inaccessible,unless you have your own boat.
Followed the trail round the entire island. Hard going, avoiding tree roots, clambering over trunks, limbo dancing under others. Very lush vegetation.



Red squirrels much in evidence. Noisy and can be aggressive. Not this one though!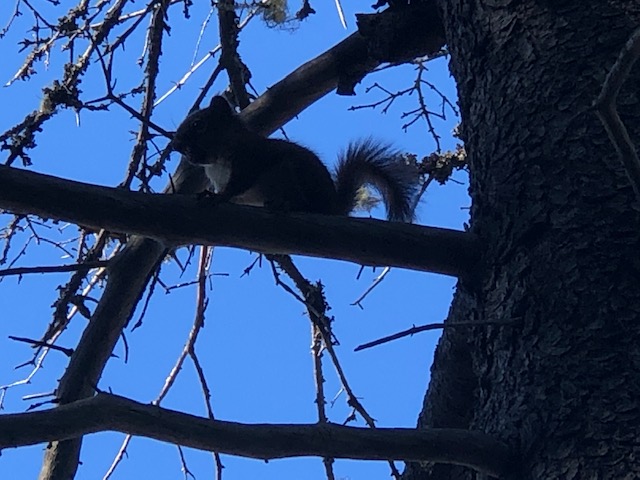 Feeding themselves up for winter at this time of year. Numerous burrows to be seen with mounds of discarded nutshells nearby. Most nest in the ground but don't actually hibernate.




Did the full circuit, only about 2 1/2 km and passed by both lighthouses




Off to the Yacht Club afterwards for live music 4-7pm and food. They eat so early here!
---