Up the creek (but with paddles)

Scot Free III
Frank & Anne
Tue 27 Aug 2019 20:13
44:29.46N 63:50.48W Leary Cove
The strong winds and rain never materialised yesterday but this morning turned out to be very favourable for a kayaking expedition! Calm, clear and dry with a little bit of sunshine.
F and C went off before 8:30 and paddled from Front Harbor, under the bridge, through Back Harbor round the peninsula and popped by the boat for a photo op.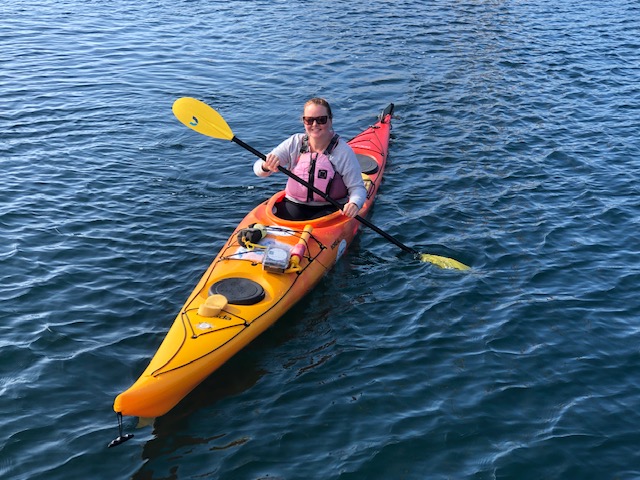 Thoroughly enjoyable outing but F reckons he'll be feeling muscles he didn't know he had tomorrow.
Left Chester at midday. Mixed feelings about it. Attractive but rather poncy.
Now at anchor in Leary Cove with lifting keel raising itself as we kissed the bottom on the way in. Very much a fishing community. Much more down to earth.
---