Past The Lady and onwards

Scot Free III
Frank & Anne
Mon 6 Aug 2018 13:00
Port Washington, Manhasset Bay, Long Island 40:49.6N 73:43W

An amazing or even awesome(!) 47 mile trip to The Statue of Liberty, past Wall Street and along the East River to a visitors' buoy in Port Washington. No wind, hazy and boiling hot but loved every minute.
Timing was crucial to transit the three river systems with the tides flowing in different directions.
Firstly,The Hudson up to The Lady with the tide partially against us, then with the tide along the East River up to Hell's Gate which is a particularly turbulent spot and had to be approached at slack water The current was almost on a par with the Gulf Stream and we recorded a top speed of 9.1 knots with minimum revs. Awesome, yet again!
The entrance to the East River is a particularly busy spot with ferries criss crossing, barges coming from all directions not to mention lots of leisure craft, it being Sunday. So we had to be very vigilant while we were taking all our selfies!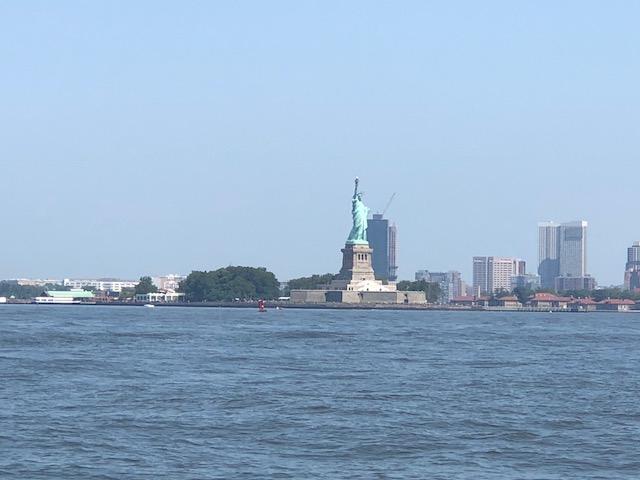 We first saw her from the top of the Empire State Building on A's birthday this year. Always hoped to get here by boat but never really thought we'd manage it. F now talking about Sydney and London. No, no and no again.
Wall Street and The Brooklyn Bridge- we walked over that in May.
---